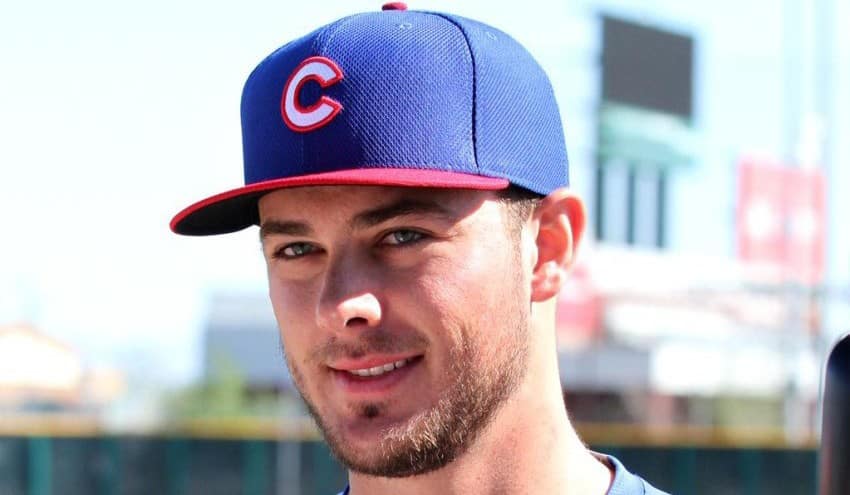 The Rundown: Kris Bryant Homers But Cubs Lose, Rizzo Remains in 2-Hole
The Cubs haven't won a Spring Training game yet, but Cubs fans have some things to be excited about.
On Saturday, that something came in the form of Kris Bryant's first hit of the spring: a two-run blast in the second inning.
Boom. Kris Bryant first HR of the spring https://t.co/sqdBlNjsXn

— Jesse Rogers (@JesseRogersESPN) March 7, 2015
The homer was preceded by a single by Jorge Soler. Bryant and Soler could be a dynamite combo for years to come.
The Cubs dropped the game 7-5 to the Rockies. They made things interesting in the ninth, loading the bases and scoring a couple runs, but it wasn't enough.
In the roughest outing for a Cubs starter this spring, Jason Hammel gave up three runs on four hits in two innings.
First baseman Anthony Rizzo still hasn't gotten a hit, but he was in the 2-hole again on Saturday. I'm really interested to see if manager Joe Maddon will keep Rizzo in that spot in the batting order throughout the season.
Other notes
* Manager Joe Maddon said he feels like he's coaching a college baseball program, due to all the youth on the Cubs. "It's almost like Cub University," he told Carrie Muskat.
* Jake Arrieta and Tsyuoshi Wada are both scheduled to pitch today against the Rangers. Wada is fighting for the Cubs' fifth starting rotation spot.
* In some lousy around-the-league news, Rangers ace Yu Darvish has a tear in his ulnar collateral ligament and likely needs Tommy John surgery. Darvish will seek a second opinion, but it doesn't sound good. Jon Heyman says the Rangers may look at Phillies LHP Cole Hamels. Hate to see injuries like this to one of baseball's best pitchers.