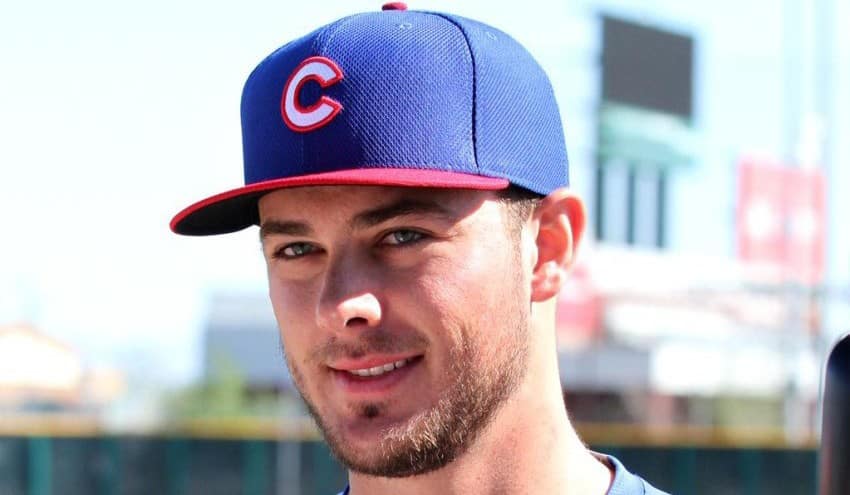 Kris Bryant Once Again Busts out Bleacher-Bombing Boomstick (Video)
Kris Byrant sure loves the new bleachers. As a demonstration of his affection, he reached out and blasted Jeff Locke's 69th (hee-hee) pitch just over the wall and into the waiting arms of an ecstatic fan.
After taking a while to unleash it, Bryant now appears to be bringing the full power of his boomstick to bear on any and every pitcher foolish enough to toss a ball within its destructive range. Locke even tried to stay away, but the phenom was having none of it.
I continue to marvel at the easy power Bryant displays and the way the ball just jumps off his bat despite the fact that he just seems to bring it through the zone with a smoothness that makes it look slow. He's the bizarro Javy Baez.
Also, what's with the guy in the orange Hunter Pence jersey and matching hat handing out celebratory high-fives?