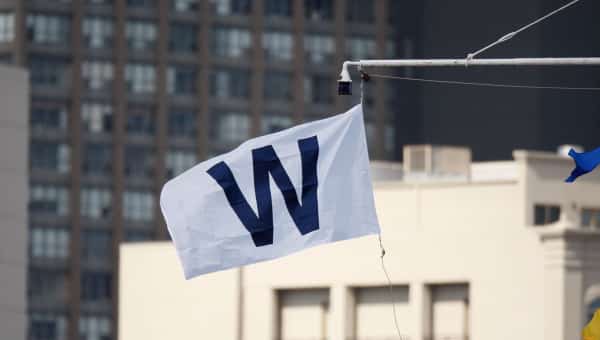 A Tip of the Recap – May 16th
The Cubs have now won 6 in a row after a 4-1 victory over the Pirates today.
The Good
Jon Lester was exactly what the Cubs needed today. He saved the tired pen and went 7 innings, scattering 9 hits, giving up one run (a solo HR), with a walk and 7 K's.
Phil Coke and Jason Motte came in and pitched out of the Schlitter jam. It was a very big inning from these two and kept the game a 4-1 at the time.
The top of the order got things going again today; Dexter Fowler was 1 for 3 with a run scored and a walk.
Kris Bryant didn't make an out today, going 2 for 2 with 2 runs scored and 2 walks.
Anthony Rizzo is so locked in right now that it's surprising when he makes an out. He went 2 for 3 today with an RBI (sac fly) and his 8th SB.
Starlin Castro came up twice with a man on 3rd and 1 out and came through both times, once with a sac fly that was one more biscuit away from going out and the other was on a FC grounder to 3rd.
Jorge Soler is getting hot and he had another nice day at the plate, going 2 for 3 with 2 singles to RF and a HBP
Travis Wood the closer? Nah, but he closed out the victory today with a perfect 9th inning to save the pen.
The Bad
Brian Schlitter is back and he is up to his old tricks. He gave up a single and a double without retiring anyone before being replaced by Phil Coke. I know the Cubs needed a fresh arm but at this point I don't know if Schlitter should be that guy.
On Deck
The Cubs will go for the sweep tomorroq when they finish their series with the the Pirates tomorrow afternoon. Game starts at 1:20 PM (CST), Jake Arrieta (4-3, 3.00) will look to build on his outstanding start last time out for the Cubs against AJ Burnett (2-1, 1.60) for the Pirates and the game will be shown on WGN and the MLB Network.