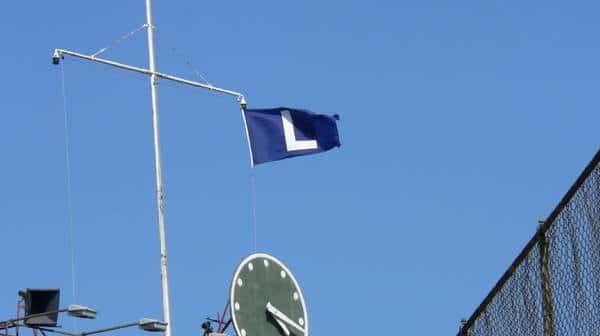 A Tip of the Recap – June 9th
The Cubs laid a dud of a game tonight and were shut out by a score of 6-0 against the Tigers.
The Good
There wasn't much good about this one. The Cubs couldn't get anything going against Anibal Sanchez and they were robbed by Rajai Davis of a 2-run shot by David Ross. They had another chance until Yoenis Cespedes did what he does and threw a guy out at home, but that was about it. They just looked flat today with the sticks and Jon Lester didn't really give them much of a chance.
The Cubs produced 8 hits as a team (all singles) and drew only 2 walks. Starlin Castro was the only one with a multi-hit day, going 2 for 4 to bring his average to .269. Fowler, Bryant, Denorfia, Lake, Russell, and Coghlan were the other Cubs to join the hit parade (note to editor: change that line to sarcasm font).
Edwin Jackson usually doesn't find himself in the good section, but he deserves it after taking over for Lester in the 5th and pitching the rest of the way to save the pen. He worked 3.2 innings and gave up just 1 run (earned) on 4 hits, 0 walks with 5 Ks. It was a pretty bad start by Lester and this could have turned into a taxing pen day, but E-Jax saved the day and deserves his mention here.
The Bad
Jon Lester had an up and down April, an outstanding May, and, so far, a June to forget. Tonight he only made it 4.1 innings and gave up 5 runs (all earned) on 9 hits and 2 walks with 5 Ks. His ERA raised to 4.25 and his record fell to 4-5 on the season. Just a rough patch for him, but it would have been nice to come out tonight and get a "W" after taking the series from the Nats.
On Deck
The Cubs will finish their 2-game series with the Tigers tomorrow night at 6:08 PM (CST) on CSN. Jake Arrieta (5-4, 3.04) will look to right the ship for the Cubs against Shane Greene (4-5, 5.40) for the Tigers.