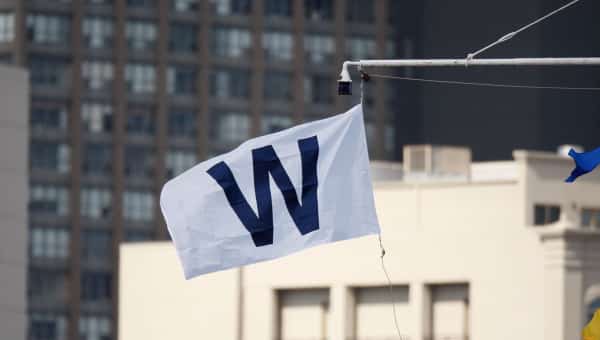 A Tip of the Recap – September 15th – Game 2
Jon Lester pitched a gem of a game and went all the way in the 2-1 victory over the Pirates in the 2nd game of today's doubleheader.
The Good
It doesn't get much better than Jon Lester tonight. In his most important start since joining the Cubs, he came through with a complete-game performance. He gave up just 1 run (earned) on 5 hits and 1 walk with 9 Ks and also picked Starling Marte off first base. He evened up his record at 10-10 and lowered his ERA to 3.38.
Anthony Rizzo got the Cubs on the board in the first inning with a 2-out RBI single to right, scoring Austin Jackson from 2nd to give the Cubs the 1-0 lead. It was Rizzo's 89th RBI and he also added an intentional walk as he looks to break out of a mini-slump.
David Ross got the start behind the dish in the night cap and provided a 2 for 4 day, including his 9th double which put him in position to score on Dexter Fowler's RBI double in 5th inning (28th double, 43rd RBI for Fowler).
Javier Baez got the start at 3rd in game 2 and went 2 for 4 with his 3rd double and a single. He attempted a steal after singling in the 2nd inning, but it was a very close play and was worth the risk in my opinion. He made some outstanding plays on defense and it is just amazing to think that he had not played 3rd base in professional baseball before this season.
The Bad
The Cubs had so many chances to really put this game out of reach tonight and just couldn't come through with men in scoring position with less than 2 outs. They left 9 men on base and were 3 for 12 with runners in scoring position, so thankfully they scored just enough to get the win.
On Deck
Game 3 will be tomorrow evening at 6:05 PM (CST) on CSN and ESPN. Jake Arrieta (19-6, 1.99) will look to become the Cubs' first 20-game winner since Jon Lieber in 2001 as he faces off against AJ Burnett (8-5, 3.14) for the Pirates.