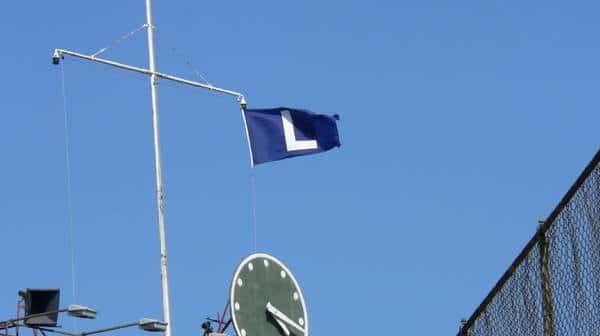 A Tip of the Recap – October 18th
The Cubs fell behind early and couldn't do much again with the bats as they lost to the Mets by a score of 4-1 to fall behind 2 games to none in the NLCS.
The Good
Just like in game 1, there was not much good about this game either. The Cubs scraped together just 5 hits and drew 1 walk with 10 Ks. Dexter Fowler and Kris Bryant each had 2 hits to account for 80% of the offensive production.
Fowler drew a walk and scored the lone run of the night on a double from Kris Bryant in the 6th inning. Bryant also had a single in the 1st to give him a 2 for 4 day at the plate.
The pen did nice work again tonight, going 3 scoreless innings with Travis Wood doing much of the heavy lifting with 2 scoreless innings and 4 Ks. Clayton Richard got 2 outs and gave up a single before making way for Pedro Strop to get the final out in the 8th.
The Cubs get to leave NY and go home for 3 games at Wrigley; hopefully they can hold serve like the Mets did at Citi Field.
The Bad
Jake Arrieta was not very good tonight and only made it through 5 innings, giving up 4 runs (all earned)  on 4 hits (1 HR) and 2 walks with 8 Ks. This was his 2nd straight start without very good results and hopefully he will get a chance to improve in his next start.
The offense struggled mightily tonight with 10 Ks, half of which came from Kyle Schwarber (3) and Anthony Rizzo (2). With the 1 walk, the Cubs just didn't create many opportunities to get back in this game.
It truly stinks that the Cubs lost both games that were started by their best pitches, but they were simply beaten while being out-pitched, out-hit and out-played. Kyle Hendricks and Jason Hammel will get the next starts, so here is hoping that they can right the ship for the Cubs.
On Deck
Game 3 at Wrigley will be on Tuesday, again at 7:00 PM (CST) on TBS. The matchup definitely is skewed towards the Mets with Kyle Hendricks (8-7, 3.95) facing off against Jacob deGrom (14-7, 2.54).