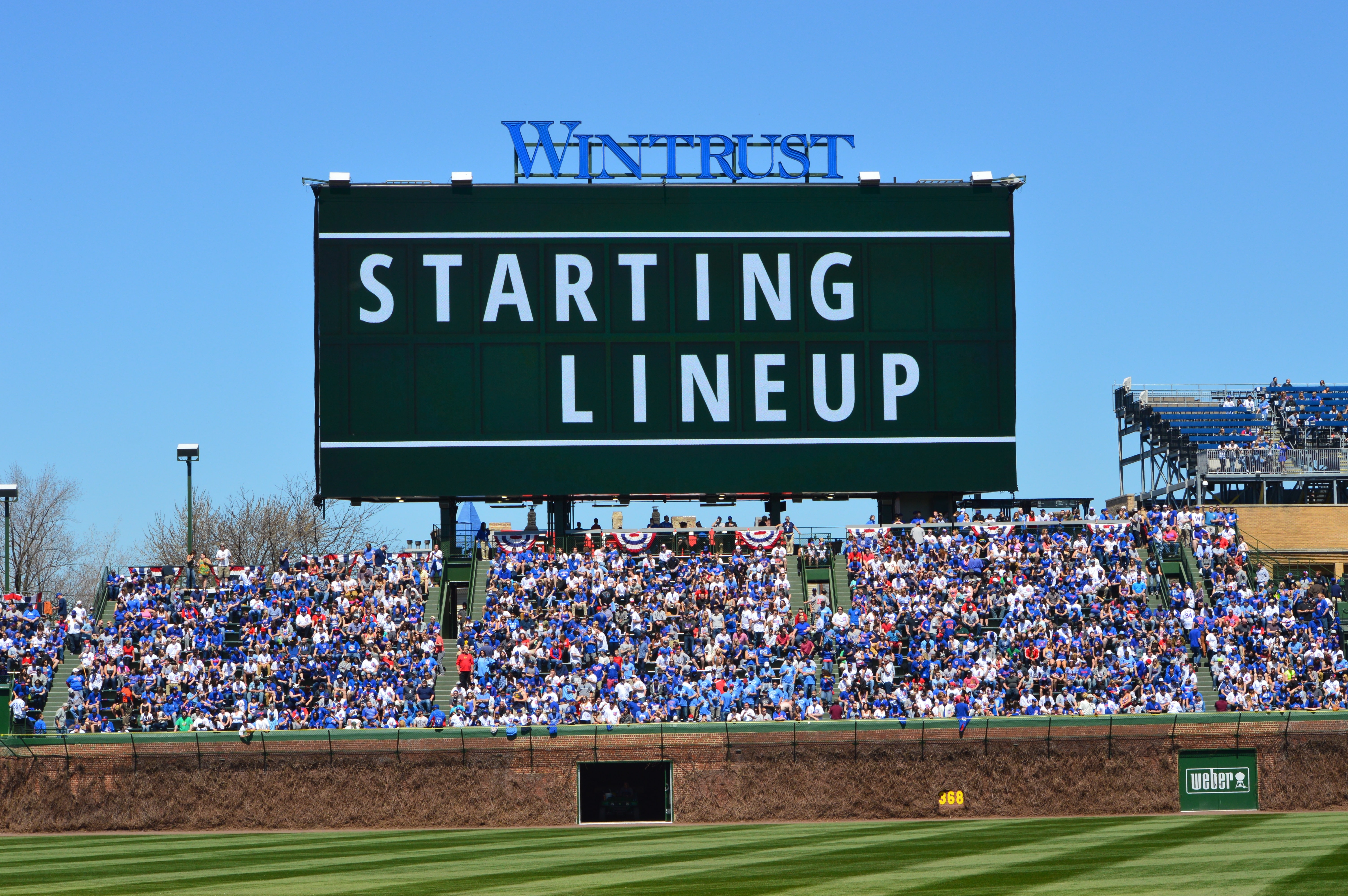 Chicago Cubs Spring Training Lineup: Full Squad Takes on Indians at Sloan Park in World Series Rematch
Okay, so maybe this isn't quite the same as the last time these two teams played, but it's still a rematch. The last time Cubs fans saw the Cleveland Indians on a baseball field was, well, the day the Cubs got this shiny new toy. It's purty.
After yesterday's split-squad action that saw the Cubs utilize every regular starter between the two games, today's contest has noticeably more minor league flair to it. The most notable part the lineup today — at least for me — is the presence of Jason Heyward at the top of the order once again. He went 0-for-3 in yesterday's game against the Athletics as we got our first in-game look at his new swing.
Perhaps the most intriguing part of the lineup is the combination of Javier Baez, Jeimer Candelario and Eloy Jimenez batting 2-3-4. With the younger guys starting today, there's also more than an average chance that Maddon sticks with them at least three times through the order. I say that mainly because I'm hoping to see Jimenez as much as possible this spring. The guy is a monster.
Jake Buchanan, who saw six innings of action in 2016 with the big league squad, will be the starting pitcher. Here's the rest of today's Chicago Cubs lineup:
#Cubs lineup vs Indians: Heyward DH, Baez 2B, Candelario 1B, Jimenez LF, Almora CF, Young 3B, Weeks SS, Szczur RF, Corporan C

— Carrie Muskat (@CarrieMuskat) February 26, 2017