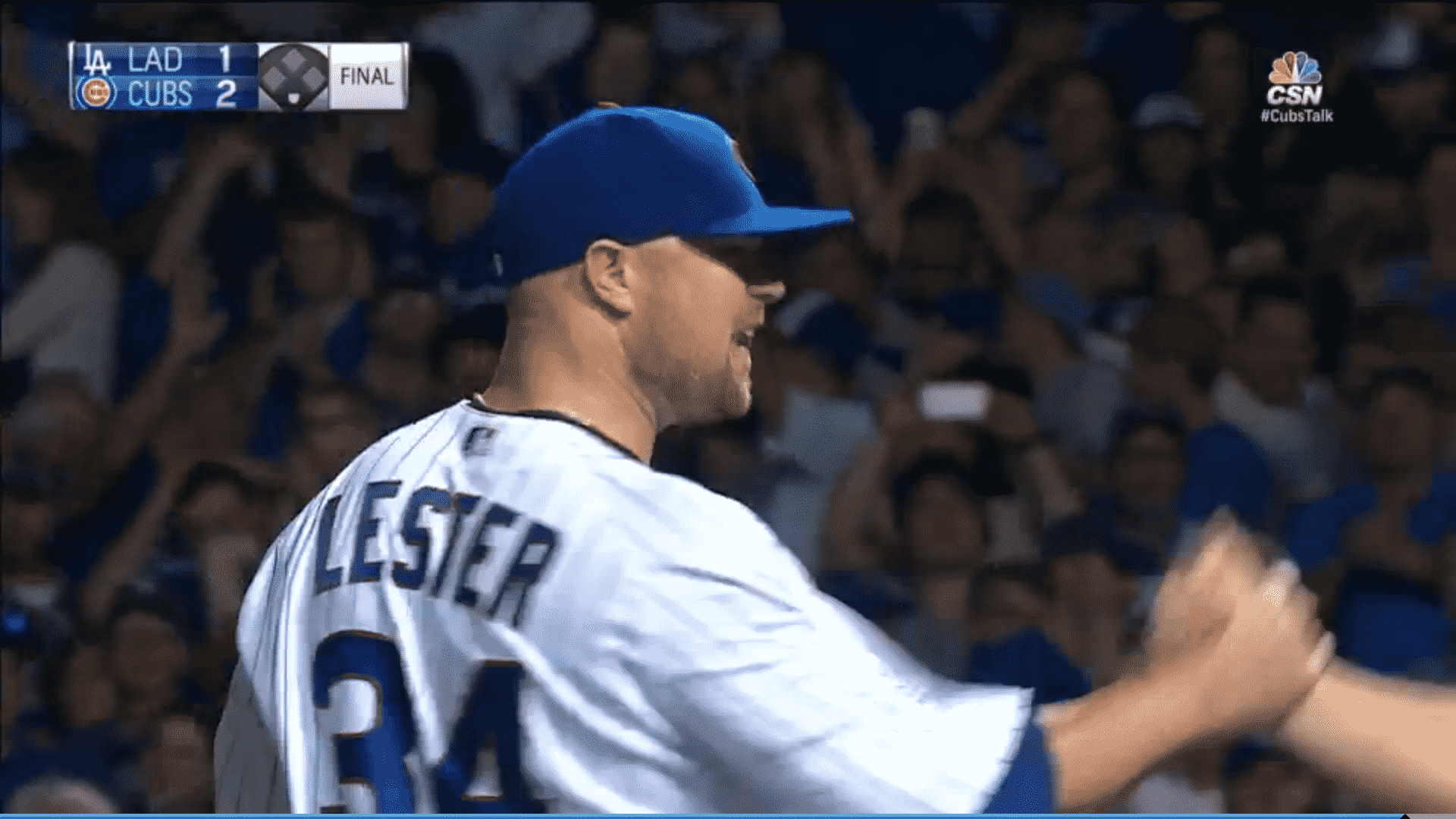 Maddon Names Lester and Arrieta Top Two Starters
In what comes as a surprise to no one other than Kyle Hendricks' mom, Joe Maddon named Jon Lester and Jake Arrieta as the team's first two starters for the upcoming season. We can safely assume that Hendricks and John Lackey will fall in line next, with either Mike Montgomery or Brett Anderson rounding out the starting five.
Given the two off-days built into their first four games, the Cubs could opt to stick with a short rotation and just turn over the core four before handing the ball to the hybrid fifth starter. But Maddon's emphasis on rest and employing a sixth starter at times seems to indicate that they'll keep everything staus quo. Or, you know, as close to status quo as Maddon and the Cubs can be.
Sticking with five starters would mean Arrieta on the bump for the April 10 home opener, when the Cubs raise their World Series banner, and Hendricks going during the ring ceremony game on April 12. If, however, they opt for a short rotation the first time through, we'd get Hendricks for the banner game and Lackey for the ring game. I like the first option better.
Although…yeah, it would be kinda fitting to have Lackey starting when the Cubs actually get the jewelry he famously stated he'd come to Chicago for.
It was also announced that Pedro Strop, Hector Rondon, and Carl Edwards Jr will pitch Saturday, while Wade Davis and, Koji Uehara, and Justin Grimm will see action Sunday. That's a little more like it.
Time to call you shot, folks. Will the Cubs stick with a five-man rotation out of the gate or will the additional off-days cause Maddon to shorten things up?