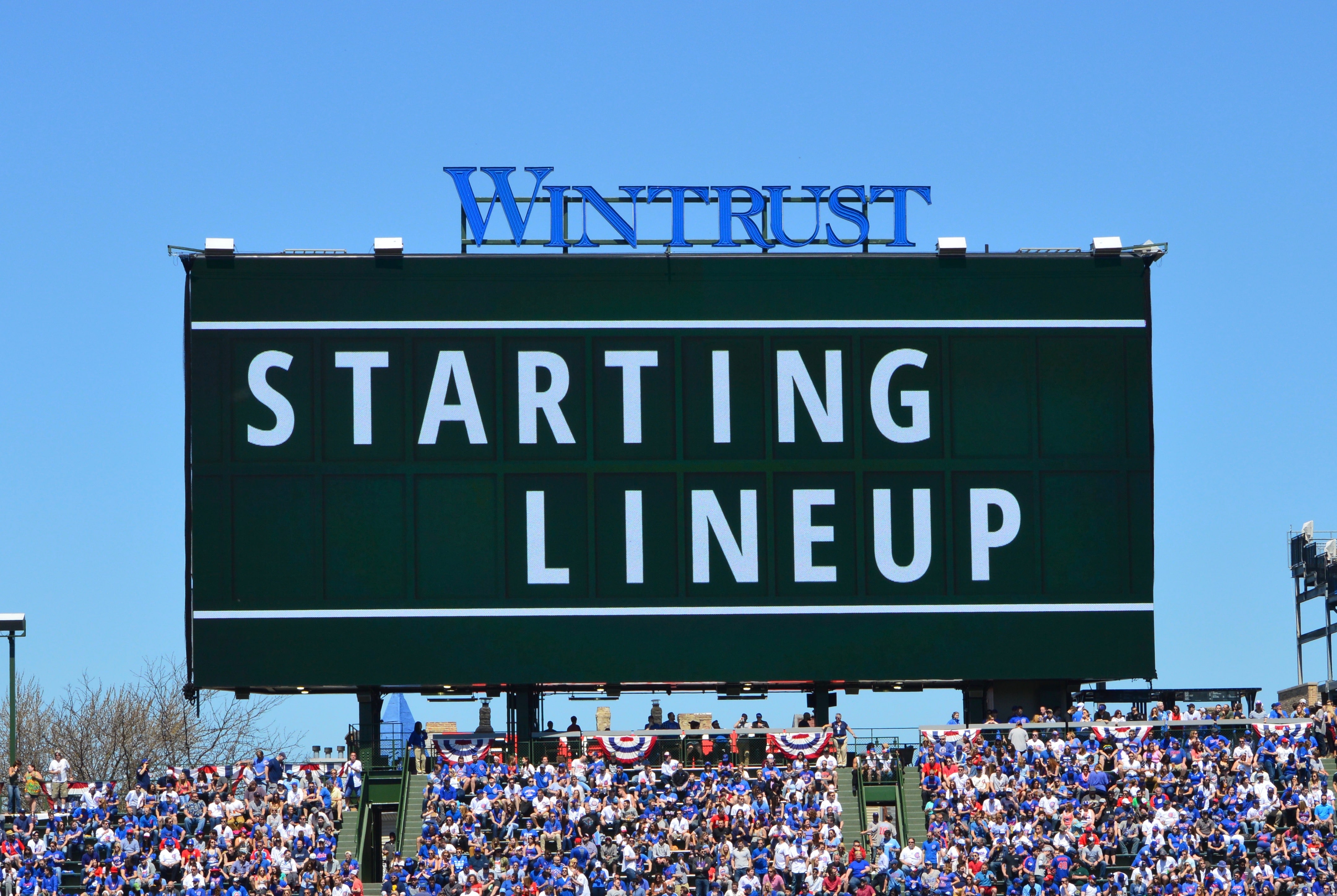 Chicago Cubs Lineup: Schwarber Bats Cleanup, Heyward Leads Off, Hendricks Gets First Start of Spring
It looks like it's going to be another beautiful day in Mesa for the Cubs' tenth Spring Training matchup. Hard to believe we've got that many games under our belts so soon in March. Last year's exhibition season began on March 3rd — which happens to be the first day I ever posted on my former blog, Cubs Kingdom — and that was yesterday. Yep, we still have nearly a full month of Spring Training to go.
Joe is keeping Jason Heyward in the leadoff spot, mainly to maximize his at-bats with that new swing of his. Sure, he's gone hitless so far this Spring but, as Evan Altman wrote earlier this morning, there's nothing to fear but fear itself. So grab an ice cold Old Style, sit back, and just revel in the fun of Spring Training.
Kyle Hendricks takes the hill for the first time this Spring, although I suspect that it'll be a short affair. Even so, it will be good to finally see a regular starter on the mound.
Kris Bryant, Ben Zobrist and Kyle Schwarber round out the top four in the order and I'm feeling bold enough to go out on a limb and predict the Cubs' bats start clicking today. It's going to be quite warm, which should be conducive to the ball rocketing off the bat. Should be a good day.
#Cubs lineup Heyward DH Bryant 3B Zobrist 2B Schwarber LF Russell SS Montero C Jay CF Candelario 1B Szczur RF

— Carrie Muskat (@CarrieMuskat) March 4, 2017