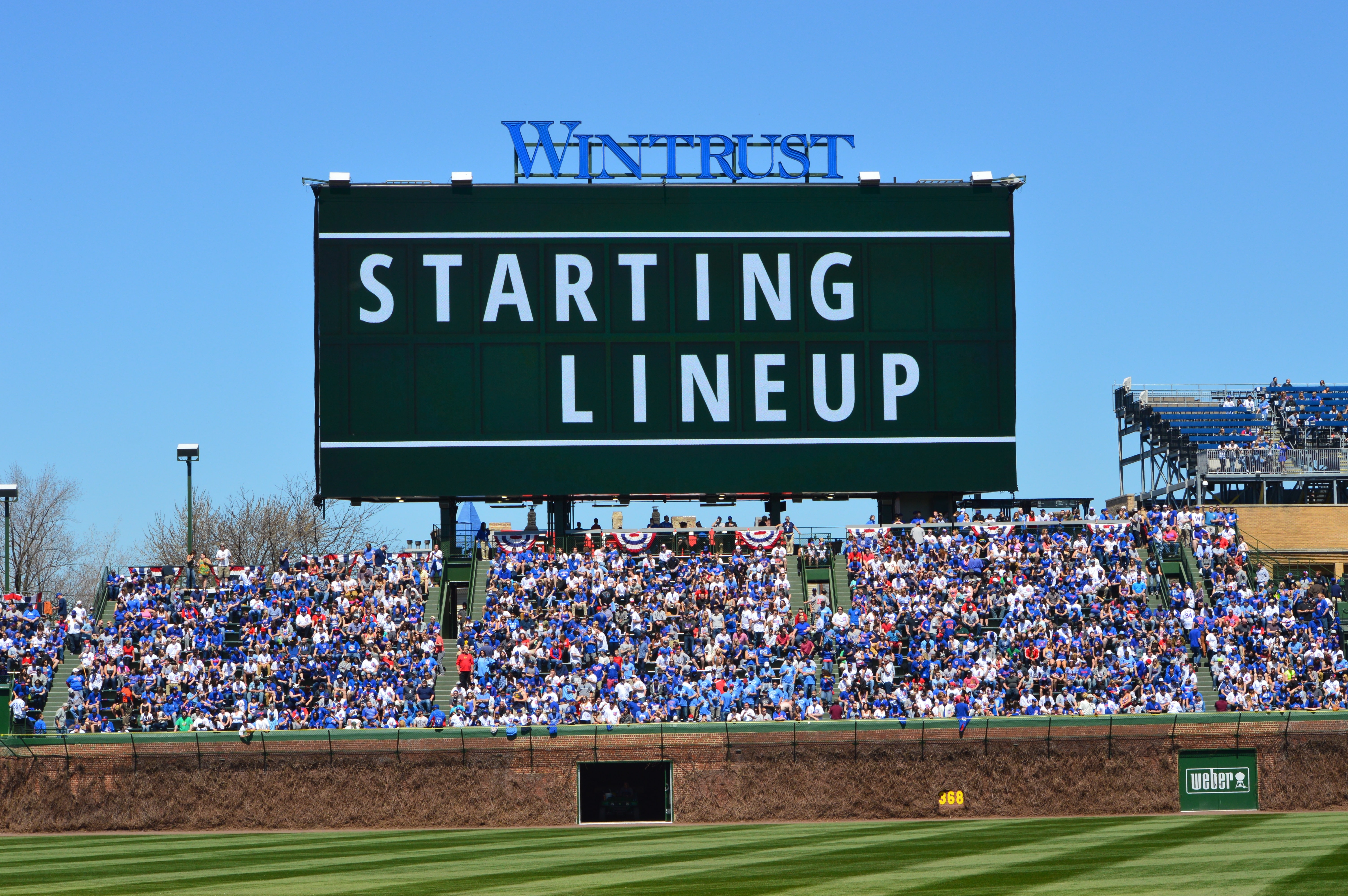 Chicago Cubs Lineup: Happ in Center, Russell Batting Eighth as Lester and Cueto Reprise NLDS Matchup
Surprise, Ian Happ is back in the lineup after getting a partial day off. Despite Joe Maddon's desire to give Albert Almora Jr. more time, Happ just can't be left out at this point. Ben Zobrist is swinging just as hot a bat lately and he'll be right back at the top of the order, followed by Kyle Schwarber.
From there you've got Kris Bryant, Anthony Rizzo, and Ian Happ, with Jason Heyward, Willson Contreras, and Addison Russell rounding things out. It's perhaps a little surprising to see Javy Baez on the bench, particularly given his recent history against the Giants in general and tonight's starter in particular.
Johnny Cueto has fared reasonably well against the Cubs over the course of 24 starts (150.0 IP), going 9-8 with a 3.24 ERA and holding them to a .693 OPS. Maybe that's because his junkball repertoire and shifting delivery make him frustrating to watch as an opposing fan, but I'd actually thought he had dominated the Cubs over the last decade.
In fact, Cueto has looked like anything but an ace this season in general, allowing at least two earned runs in each of his starts. And his 3.91 FIP is the highest he's posted since a 3.97 in 2010. The strikeout rate has remained relatively static at 8.07 K/9, but the 2.48 BB/9 is higher than the last few years and Cueto is giving up twice as many home runs per nine innings as he did last season.
That could bode well for Anthony Rizzo, who has yet to shake loose from his funk and is only 3-for-25 with a home run in 25 at-bats against Cueto. The veteran righty has historically pitched to dead even platoon splits, and it looks like he's going more of the same this season. This probably isn't the guy you'd peg to pitch a get-right game, but maybe that's exactly why it'll happen.
The real issue for Cueto this season has been his batted-ball breakdown, which has shifted heavily toward more line drives. His 39.2 percent groundball rate is the lowest of his career, while liners have jumped to a career-worst 27.5 percent. This has coincided with a change in his offerings, namely the cutter, which he's only throwing half as often as he had been over the past several seasons. That's according to PITCHf/x, though other services classify it as a slider. Either way, he's largely abandoned one of his primary pitches.
Perhaps Javy Baez broke Cueto with that game-winning basket homer when the Cubs and Giants faced off in Game 1 of the 2016 NLDS. Here's to hoping the result is the same, with perhaps a wider margin, when the teams take the field at 6:05 CT. The game is being played a little earlier to accommodate ESPN's national coverage, so make sure you're not late to the party.