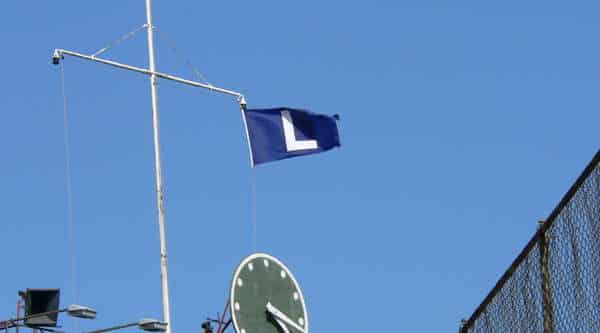 CI Recap (6/30/17) – Reds 5, Cubs 0: Feldman Dominates In Bizzaro World
I'm starting to sound like a broken record, but the Cubs had a chance to build on a big win over the Nats when they faced the Reds Friday. Guess what? The Northsiders fashioned another flat effort and fell back to the break-even mark.
Both starters, Mike Montgomery and Scott Feldman, looked sharp early. Neither team got much of anything on offense the first three innings on Friday.
The Reds finally got to Montgomery in the 4th inning, as Billy Hamilton doubled to start but was gunned down by Albert Almora Jr. trying for third. Zach Cozart singled and Joey Votto hit a seeing-eye grounder past Anthony Rizzo for a double. Adam Duvall then put the home team up 3-0 with a line-drive homer to right.
Feldman no-hit the Cubs into the 6th inning before Ian Happ finally broke up the no-no with a single. The former Cub went seven shutout innings, because you really can't predict baseball.
A walk to Duvall and a single by Scott Schebler put runners on the corners in the 6th. The Reds took a page out of the Cubs' book and squeeze bunted with Jose Peraza to bring home an insurance run.
Votto hit a bloop double in the 8th inning and scored when rookie catcher Victor Caratini — in his first career start — made a throwing error on his steal of third.
The Cubs went very quietly in the 9th inning and Cincinnati preserved the 5-0 shutout.
Stats That Matter
Mike Montgomery was good other than the one big inning: 6.2 IP, 4 R. 9 H, 7 K, and 2 BB. With the way Chicago was hitting, he would have to have been perfect on Friday.
The Cubs offense mustered five total baserunners on Friday: three singles and two walks. Not what you want against the Reds.
Bottom Line
This is another day where hope for momentum after a dramatic win quickly faded. The Cubs cannot seem to build even a small amount of consistency and any pronouncement of a turning point has been foolhardy to this point
On Deck
The Cubs look to even the series Saturday afternoon as Eddie Butler toes the rubber against Jackson Stephens, who makes his MLB debut. The game starts at 3:10 CT and can be seen on CSN Chicago.