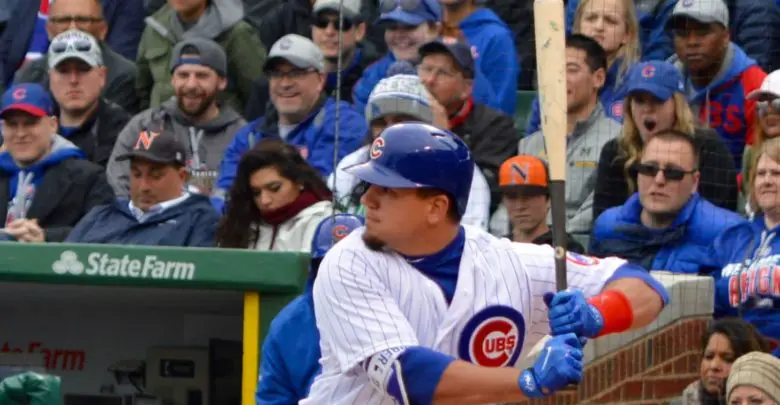 Breaking: Schwarber Being Recalled to Chicago, Lackey to DL
So much for my dunderhead theories. All I needed was a pencil to connect the very obvious dots that had Schwarber leaving Iowa's game early, Maddon admitting that John Lackey has been dealing with plantar fasciitis, and a shuffling of the rotation that meant Wednesday was Lackey's last start before the break.
Schwarber, who has looked a lot more confident in the plate over the last week or so, is reportedly being recalled and is expected to be available for the makeup game with the Brewers today. The timing is a little odd, given that he was technically able to rejoin the team Wednesday (if I'm correctly counting 10 days from his June 25 report date). But the Cubs knew it wouldn't be a great look to have Schwarber there prior to Lackey hitting the DL.
The grizzled righty starter is coming off of his third quality start in the last four games and broke a streak of nine straight games allowing a homer, so this trip to the DL is more a strategic move than anything. Because he wasn't going to pitch again for 10-12 days due to the setup of the rotation and the timing of the All-Star break, this clears up a roster spot for the Cubs to bring Schwarber back up for the last few games of the first half.
Joe Maddon was adamant yesterday about his confidence in Schwarber as a leadoff hitter, repeatedly saying that the slugger's spot in the batting order had nothing to do with his struggles. It'll be interesting, then, to see how Maddon sets his lineup with Schwarber back. Given that the Cubs cited mental stress as the primary cause of Schwarber's struggles and subsequent demotion, I'd think they'd want to ease him back in.
Then again, I can just as soon see Maddon throwing him right back into the fire. We'll find out soon enough.