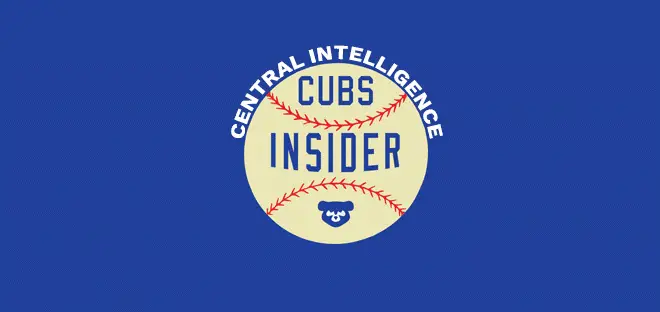 NL Central Intelligence: A Look Around the Division for the Week of August 6
It was a hectic week in the Central with lots of movement in the standings. The division is tightening up and it's becoming a four team race. This should be fun to watch down the stretch.
Chicago Cubs
The Cubs, unfortunately, have reverted back to how they looked in the first half. The champs posted a 2-4 record this week to bring them to 60-55 a tie for first with the Cardinals.
To make matters worse, Mr. Do Everything for the Cubs, Willson Contreras, is now out for an extended amount of time. On Wednesday against the Giants, Contreras pulled his hamstring running out a grounder to first base. That could be a killer for the Cubs, so to speak.
John Lackey has been sort of a pleasant surprise in his last few starts. Over his last five, Lackey has a 3.64 ERA and has really been an anchor in the rotation.
Javier Baez had a #JavyBeingJavy moment this week in San Francisco. He stepped up to the plate in the 2nd inning and roped a ball to deep right-center for an inside-the-park home run. Javy also managed to score from first on a single in Friday's win.
St. Louis Cardinals
The Cards went 6-0 this week and are in the midst of an eight-game winning streak to pull themselves even with the Cubs at 61-56.
The offense has been on another level this week. They scored 13 against the Reds, 11, 10, 8, 8, against the Royals, and then another 8 runs, followed by 6 runs against the Braves. Part of that is Dexter Fowler going 8-for-17 since returning from the disabled list, including a grand slam against Kansas City.
Hey, speaking of grand slams, the Cardinals had a feel-good moment on Wednesday. A stray cat walked on the field just before Yadier Molina cleared the bases with a dinger. The moment has become known as #RallyCat on various social media outlets.
Paul DeJong is such a weird case. The dude strikes out like there's no tomorrow, but still has 17 home runs and an OPS of close to .900. Oh, did I mention he only has 9 walks?
Milwaukee Brewers
The Brewers may have hit free-fall mode. This week, they went 1-6, and that one win was an extra-innings walk-off against…the Reds.
On Friday night, the Crew gave it a valiant effort. They fell behind 10-2 against the Reds, got it to 10-9, and ended up losing 11-10.
Eric Thames is heating up again. Well, at least for the last two nights he is. He's up to 27 home runs and has hit two in the last two nights against the Reds. When he gets going, he is certainly fun to watch.
There is a trade to announce. The Brewers shored up the second base position Saturday night, acquiring Neil Walker from the Mets. That should help, since second base has been quite a black hole for the Brewers after Jonathan Villar's breakout 2016.
Pittsburgh Pirates
The Buccos are yet another team that's hanging around in the Central. They went 5-2 this week and sit one game below .500, at 58-59.
Felipe Rivero is simply dominant. He currently has 12 saves with an ERA of 1.21 and an opponent average of .148, posting 70 strikeouts in just 59.1 innings. The Pirates found a gem in that Melancon trade from a year ago.
The Pirates made some moves on the waiver trade deadline as well. First, they brought back Sean Rodriguez in a trade from the Braves, then claimed George Kontos off waivers from the Giants.
Hey, speaking of Sean Rodriguez, he wasted no time in making an impact, hitting a walk-off home run against the Padres in his first game back with Pittsburgh.
Cincinnati Reds
Bringing up the rear again are the Cincinnati Reds. They actually had a good week, going 4-3 and pushing their record to 49-68. Even so, they are the only non-threat in the division.
Scooter Gennett hit a grand slam on Thursday, pushing his season home run total to 19. What a world we live in where a grown man named Scooter will have 20 home runs in a season.
On Wednesday night, Billy Hamilton made what may be the play of the year. Take a look. What Hamilton can do in center field is insane, and the fact he hasn't won a Gold Glove yet is ridiculous.
For all Joey Votto has done in his career, he has only hit 30 home runs in a season twice. His second season is this year. Votto hit his 30th dinger Tuesday against the Padres. That man is a future Hall of Famer. Enjoy watching him, baseball fans.