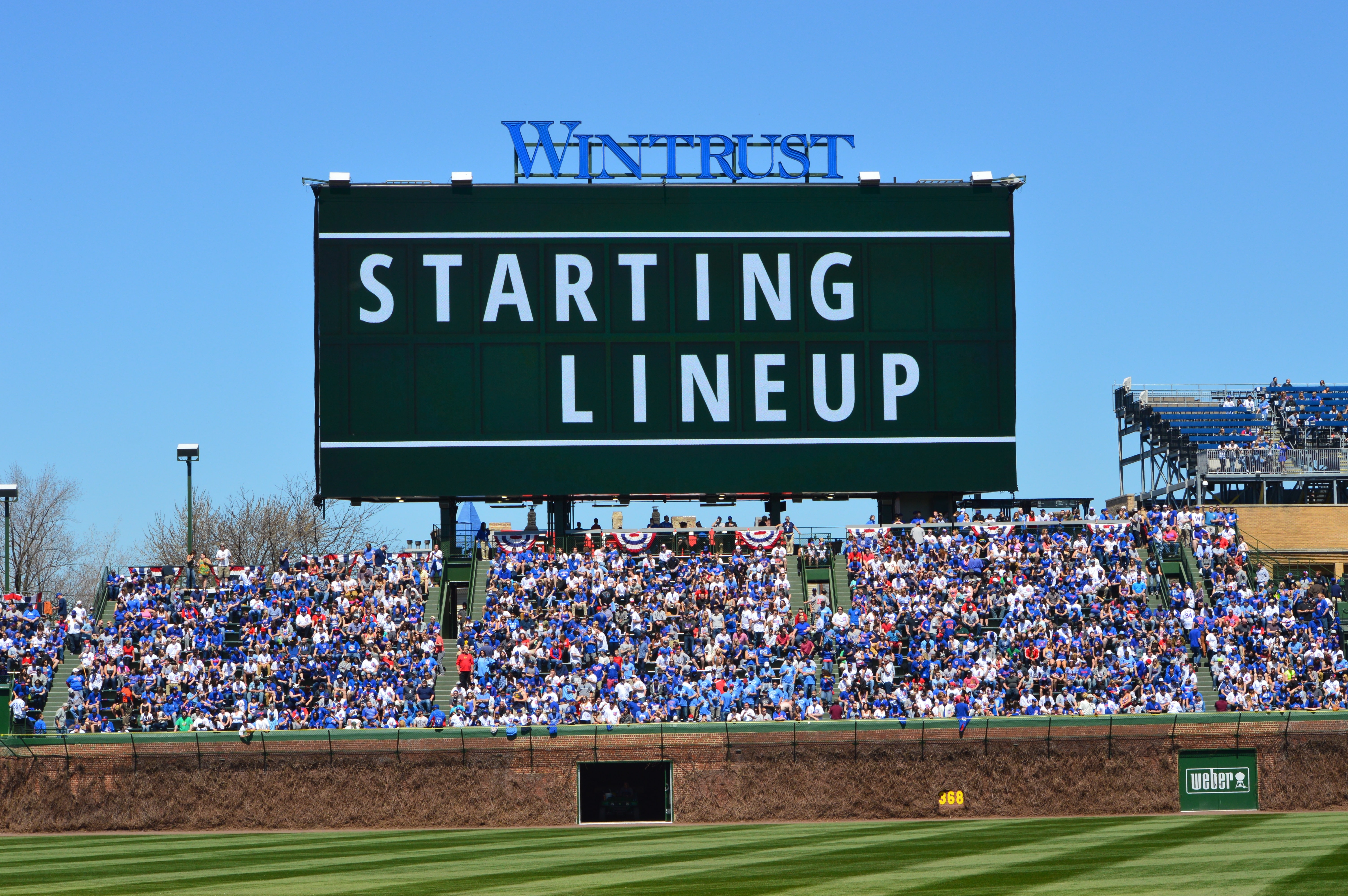 Chicago Cubs Lineup: Zobrist Leadoff, Almora Second, Happ in Left as Go for Second Straight Sweep
Ben Zobrist will play second and spur the offense Sunday afternoon, followed by Albert "Lefty Killer" Almora Jr. in center. Kris Bryant and Anthony Rizzo are looking to continue their double-barreled assault on opposing pitchers, which doesn't bode well for the rookie tasked with stopping them.
The inimiatable Javy Baez moves all the way up to fifth (good to see that whatever tweakage we saw yesterday is nothing serious), followed by Ian Happ in left. Jason  Heyward mans the other corner and the offensive juggernaut that is Rene Rivera is behind the plate.
Mike Montgomery hit his first career home run the last time he faced the Braves back in July, a game that saw him allow a single run over six innings. That was also his last start in over a month, which might be the case this afternoon as well. Except that it could be much more than a month before Monty starts again for the Cubs.
It's possible the Cubs will roll with the six-man rotation for a while longer, but they won't really need to with an off-day coming up next Monday. Montgomery has been money over his last two starts, largely because he's working over the plate rather than trying to get cute. That strategy has resulted in tons of groundballs and weak contact, not to mention more efficient outings.
Given the way the offense has been playing, that's all Montgomery's got to do on Sunday. Throw strikes, let the rest take care of itself.
While Montgomery could be making his last start of the season, the Braves' Max Fried will be making the first of his career. The 23-year-old lefty was promoted from AA in August and made four relief appearances before being optioned back down to stretch out. With R.A. Dickey and Julio Teheran looking at starting on short rest, the Braves called Fried back up to give it a go.
Armed with a fastball that can touch the mid-90's, the curveball is Fried's calling card. It's got really nice downward bite and he'll throw it about a third of the time. The key for the Cubs will be waiting back and not chasing if it's down. The rookie has had trouble locating in a very small sample at the big-league level and it's easy to imagine he may have a little adrenaline going in his first start.
Fried hasn't thrown more than four innings in nearly a month, so you'd think the Braves will have him on a short leash in this one. But that's not even going to matter if the Cubs do what I think they will in this one. By which I mean they're going to time that fastball/curve combo up early and often.
You can watch the Cubs go for their second straight home sweep starting at 1:20 CT on CSN Chicago.
Here is today's #Cubs lineup for the homestand finale.

Game preview: https://t.co/raOzGba3kq pic.twitter.com/s71GoMAcU9

— Chicago Cubs (@Cubs) September 3, 2017