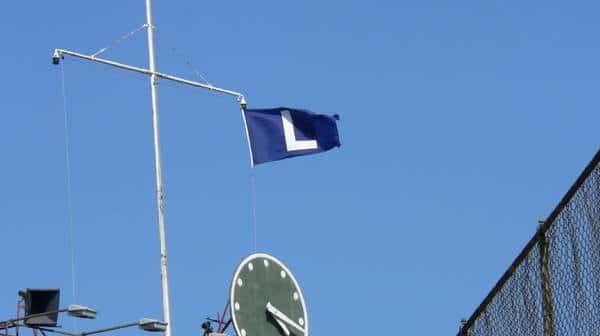 CI Recap (9/5/17) -Pirates 4, Cubs 3: 8th-Inning Curse Continues
This was a game the Cubs should have won, but didn't. After a 12-0 loss yesterday, a bullpen collapse and a relatively quiet offense after the 3rd inning was not what the Cubs were hoping for. And with Gerrit Cole and Jameson Taillon going in the final two games of the series, the last two games in the series don't get any easier.
Why the Cubs Lost
Kyle Hendricks exited after pitching 6.2 innings, giving up only two runs on five hits. He walked nobody and struck out two. Then came in Carl Edwards Jr, who finished off the 7th inning nicely. However, the pesky Pirates put up a two spot in the 8th and took a 4-3 lead. I know the question many of us are asking is, "Where was Pedro Strop?"
Key Moments
Joe Maddon made the decision to replace Hendricks before he could finishing off the 7th inning. Cubs pitching hadn't issued a walk in this game until the 8th inning, and that's when the downfall began. Singles by Starling Marte, Max Moroff, and David Freese allowed the Pirates to score two runs and take a late lead despite running into two outs at third base in the inning.
Stats That Matter:
In his last nine starts since returning from the DL, Kyle Hendricks has had some handsome numbers. He has a 2.36 ERA and had recorded three times as many strikeouts (45) as walks (14).
The Pirates were able to retire the last 16 Cubs they faced tonight. That, in addition to the Cubs failing to score more runs despite opportunities in the first four innings, led to their demise.
I don't think this will console myself or anyone else, but before tonight's outing, Carl Edwards Jr had only given up one run in his last 12 outings.
Bottom Line
The Cubs have displayed troublesome inconsistency throughout the season. Tonight was their third straight loss after six consecutive wins. In order for the Cubs to win games and not always depend on the Brewers to lose, they need consistency in their offense, defense, and, most importantly, pitching.
On Deck
The Cubs look to avoid furthering their mini-skid at 6:05 CT with Jose Quintana on the mound to oppose Gerrit Cole.