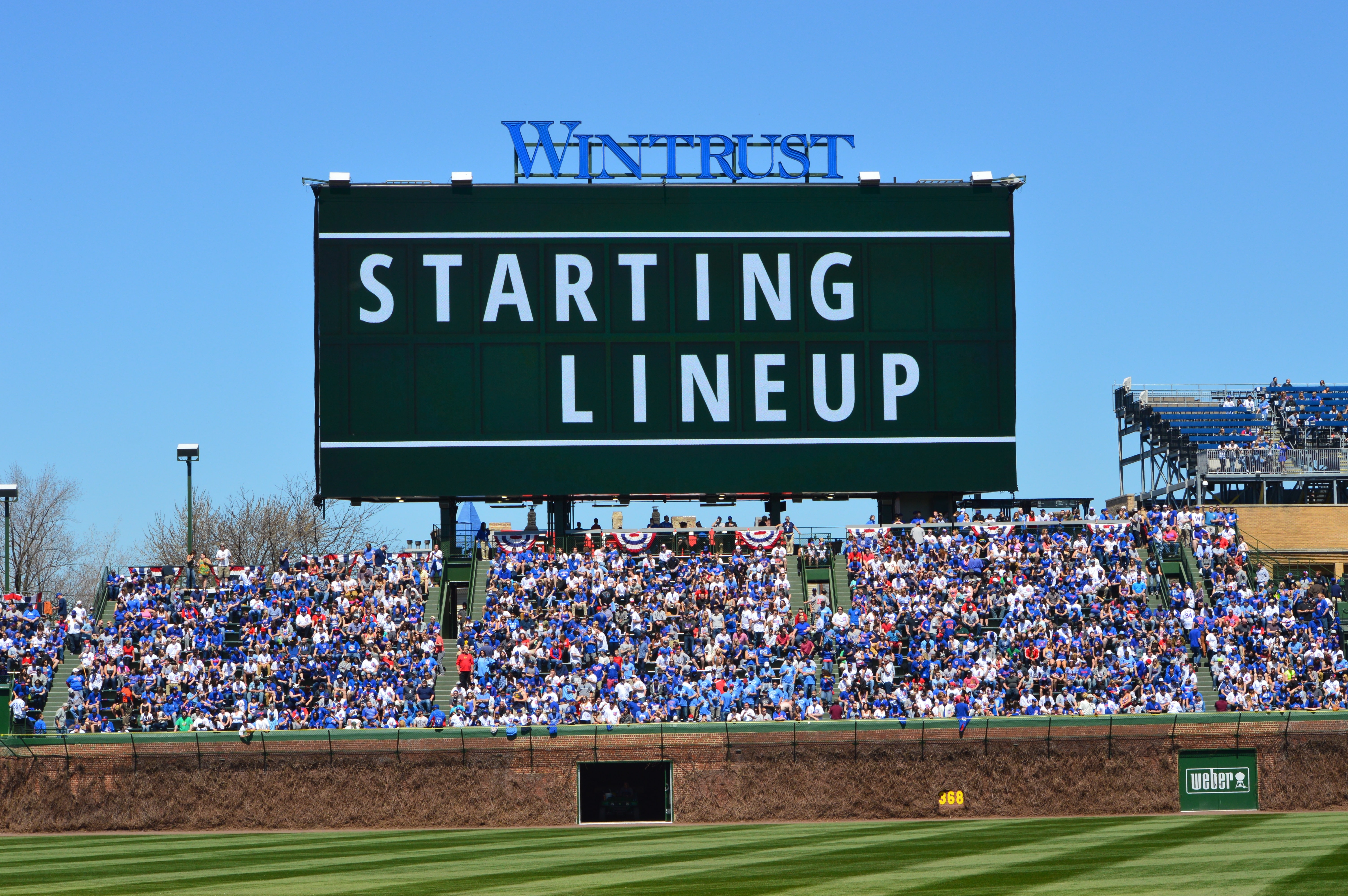 Chicago Cubs Lineup: Happ Leads Off, Schwarber Fifth as Cubs Try to Get Their Tie On
Hey, look at that, Ian Happ is hitting in the leadoff spot and playing center. His .351 OBP since the start of August is 18 points higher than Jon Jay has posted since then, so this makes pretty good sense. Kris Bryant moves back up into the two-hole and Anthony Rizzo bats third with Ben Zobrist batting cleanup and playing second.
While I'm sure Zobrist's presence in that run-producing role will be questioned by some, he's actually got the same OBP as Happ since August and has an .851 OPS with a wRC+ of 99 in that time.
Kyle Schwarber hits fifth, followed by Javy Baez and Jason Heyward, with Rene Rivera batting in the old-school catcher's spot. Schwarber has been on something of a skid lately, but I've got a feeling he has a little bounce-back action up his sleeve tonight.
Jon Lester was anything but sharp in his first start back from the DL, allowing three home runs to Braves over five innings of work. But a ton of run support helped him capture his ninth win of the season nonetheless. As has been the case much of the season, Lester was able to limit the walks and the resultant damage they can cause. He'll need to do that again in order for the Cubs to escape Pittsburgh with a series tie and their four-game lead intact.
Standing in the way will be hard-throwing righty Jameson Taillon, who's making his third start against the Cubs this season. The 25-year-old gave up no runs over seven innings in the first matchup, then allowed four runs in five innings in the second, which is pretty much how his season has gone.
He posted an 8.24 ERA over a recent eight-game stretch, though he gave up only two total runs (one earned) in four starts that bookended that sample (two each before and after). But the crazy thing about that period of futility is that Taillon only had a 3.64 FIP that is right in line with his 3.50 season mark. Which is to say that he's still pretty good even when he looks bad.
A sinker-baller who can run it up there in the upper 90's, Taillon also relies heavily on a curveball that has some hard downward bite to it. He's really been ramping up his usage of the changeup lately as well, going to it almost 50 percent more often over the last three games than he has on average for the season. This repertoire generates a lot of grounders and weak contact, though lefties have been able to figure him out pretty well this season.
Despite some obvious overall platoon splites, hitters from both sides of the plate have actually done really well against Taillon at home. He's allowed a .288/.357/.442 slash with 26 extra-base hits when pitching at PNC while his road numbers are .275/.349/.429 with 17 XBH's. The difference is all in what he's done against right-handed hitters, who have taken advantage of that big left field in Pittsburgh to hit 13 doubles against him there.
If the Cubs can use that deep gap to their advantage, they'll have a good shot against Taillon tonight. The key is likely going to be how he's throwing the curve and how the Cubs are able to handle it. In addition to the downward bite, the pitch runs glove-side a bit and can tumble out of the zone. As with any bender, however, Taillon's can hang from time to time.
I mention a good feeling about Schwarber, but I think Bryant gets off tonight too. And Javy is a nice pick to click as well. We'll see how those predictions play when the Cubs go for the tie at 6:05 CT on CSN Chicago.
Here is tonight's #Cubs starting lineup.

Game preview: https://t.co/LZCCqzop8o pic.twitter.com/FwiJGPkpoL

— Chicago Cubs (@Cubs) September 7, 2017