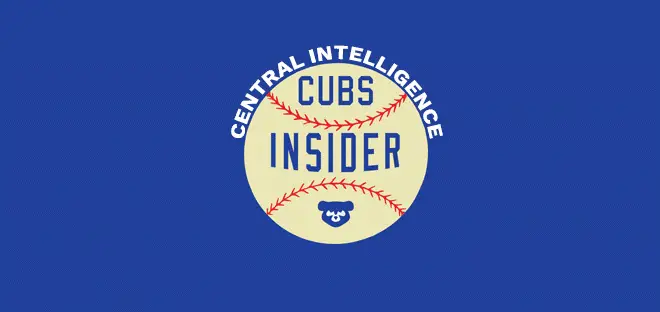 NL Central Intelligence: A Look Around the Division for September 11-16
Coming down the home stretch, there are around 15 games left for most teams and the playoff picture is starting to take clearer shape. Here's a look at the Central over the last week, with Sunday's results not included.
Chicago Cubs
One week after going 2-5 and letting their division rivals back into it, the defending World Series champions have won five in a row. They have clinched a winning record and sit at 82-66.
Pitching prospect Jen-Ho Tseng made his debut Thursday against the Mets. It wasn't the best start, but he may get another chance next year. Tseng gave up five earned runs in just three innings, but he did strike out six Mets. He is just 22, so there is plenty of time for him to improve.
Embroiled in controversy and fighting through injury for much of the season, Addison Russell made his return emphatically on Saturday against the Cardinals, sending a moonshot into the left field bleachers in a 4-1 win.
Wade Davis is still perfect, now 30 for 30 on save opportunities. Hey, wait, 30 for 30…What if I told you there was a closer that never blew a save…an ESPN 30 for 30 special, The Machine.
Milwaukee Brewers
The Crew is still hanging around, going 3-2 this week to move to 78-70, four games back of the division and three and a half games out of a wild card spot.
Travis Shaw has hit the 30 home run plateau, reaching it on Saturday against the Marlins. What a year for him.
Eric Thames has also reached the 30 home run mark and leads the Brewers with 31.
Corey Knebel has saved 35 games and leads the National League in strikeouts by a reliever, with 115. This Brewers team has the makings of being really scary here really soon.
St. Louis Cardinals
The Birds are really making a furious push for a wild card spot, but they ran into the Cubs this weekend. After a 2-3 week, the Cardinals sit five games back of the division and four and a half games out of the wild card spot with a  77-71 record.
The Luke Weaver Experience has reached a new high. On Thursday against Cincinnati, Weaver pitched six innings of two-hit ball with no walks, striking out six and giving one unearned run. His ERA sits at 1.89.
Matt Carpenter recorded his third consecutive 20 home run season, hitting his 20th on Saturday and supplying all the offense in a 4-1 loss.
Tommy Pham has also reached the 20 home run plateau. Pham has 21 home runs with 21 steals, making him a 20-20 guy. Is Pham finally putting it all together later on in his career?
Pittsburgh Pirates
The Pirates have been in free-fall for quite some time now and went 1-4 this week to give them a record of 68-81. Don't look now, but they're only three games out of last place. That's something else.
Tyler Glasnow, one of the Pirates' top pitching prospects, was included in Pittsburgh's September call-ups. He got a start on Wednesday against the Brewers and the same issues he's always had popped up again. He walked six batters in just 2.2 innings, throwing 77 pitches and giving up five earned runs. At some point, the conversation about converting him to a reliever has to start if he can't straighten things out.
Andrew McCutchen became just the fourth Pirate ever to hit 200 home runs with the club. He smacked his 200th on Wednesday against the Brewers in a losing effort. He still has just a little bit to go to catch all-time Pirates home run leader, Willie "Pops" Stargell, who hit 475.
Jordy Mercer set a new career high in home runs Monday, hitting his 14th.
Cincinnati Reds
The Reds went 3-2 this week, improving themselves to 65-84. They have a chance to pass the Pirates by the end of the season.
The Reds have become just the 25th team in Major League history to have six players with 20 or more home runs: Joey Votto (35), Adam Duvall (31), Scott Schebler (27), Eugenio Suarez (25), Scooter Gennett (24), and Zack Cozart (22). Coincidentally, the Cubs are also one of these 25 teams. Anthony Rizzo, Kris Bryant, Kyle Schwarber, Ian Happ, Javier Baez, and Willson Contreras round out their group.
Joey Votto update: .318/.452/584/1.037 OPS. 123 BB, 73 K, 35 HR. Even at 34, he is still insane.
Sal Romano is definitely earning himself a spot in the Reds' 2018 rotation. On Saturday against the Pirates, Romano pitched eight scoreless innings, giving up just five hits, walking none, and striking out six. This Reds team may be closer than some people think.