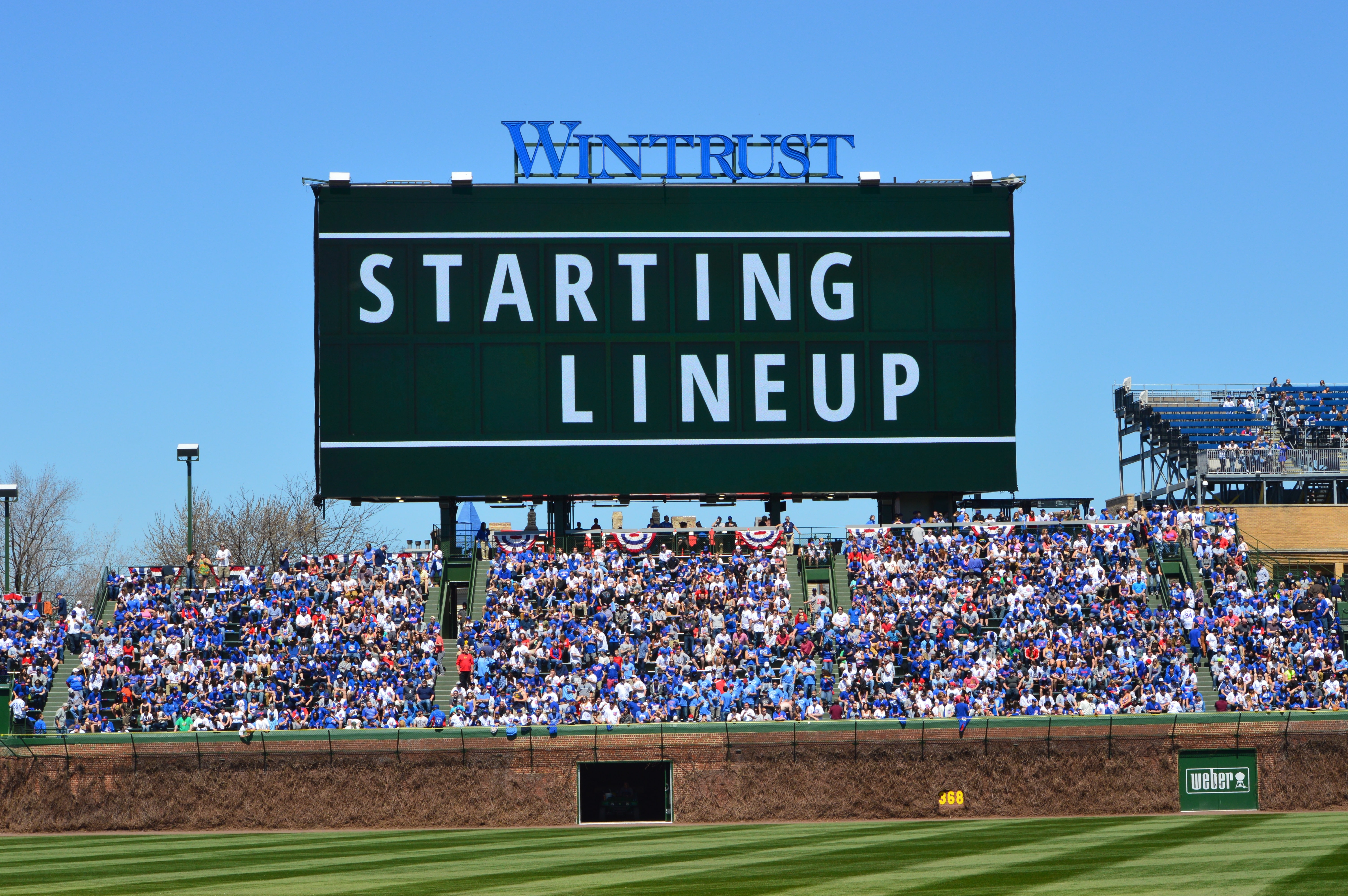 Chicago Cubs Lineup: Four Catchers Starting Glorified Spring Training Game
As you might imagine, Joe Maddon is giving the regulars a little rest now that the NL Central has been salted away. Leonys Martin leads off in center, followed by Tommy La Stella at second, and Ian Happ in right. Alex Avila is the only catcher in the lineup actually playing behind the plate, followed by Kyle Schwarber in left.
Then you've got Victor Caratini and Taylor Davis at the corners, giving the Cubs four catchers (taking some liberties with Schwarber, but he's still played back there some this season) in a row. Mike Freeman — aka Discount Ben Zobrist — finishes out what looks for all the world like a spring training setup.
Kyle Hendricks is on the mound in what really just amounts to a tune-up in his final outing of the regular season. I can't imagine him being forced to wear one or to push things even if he's going well, as this is more about dialing it in and keeping in a rhythm.
Lance Lynn will be going for the Cardinals as they attempt to fan the dying embers that represent their scant postseason hopes. This is normally the point where I'd break down Lynn's tendencies and what the Cubs need to to exploit in his game, but none of that really matters. This game means nothing in the grand scheme and the lineup tells you all you need to know about how much the Cubs actually care right now.
But how deliciously hilarious would it be for this group to eliminate St. Louis from contention? Even with that prospect in mind, this could be the first time in the last few years when it might actually be more fun to watch the Bears than the Cubs. Yeah, you're right, that's probably taking it too far.
Tune in to WGN at 6:15 CT to find out whether a team made up of 50 percent catchers can take out the Cards.
Correction: Tonight's game starts at 6:15 p.m. CDT, not 7:15. pic.twitter.com/djlI975YTu

— Chicago Cubs (@Cubs) September 28, 2017