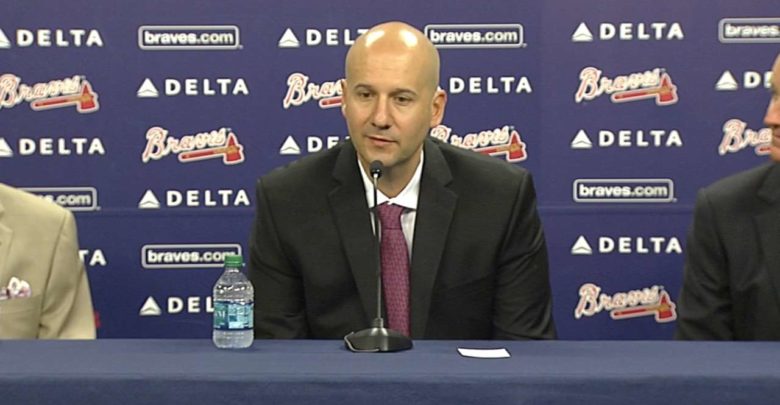 Ryan Says: Major League Baseball's Three Biggest Turkeys of 2017
With Thanksgiving this week, it seemed appropriate to mention just a few things that I'm thankful for in 2017: my family, my health, Evan Altman, and the fact that you read the things I write. Now that we have that out of the way, here are my top-three MLB Turkeys of 2017 (to keep this non-political, the list is baseball only … but use your imagination).
3. Matt Moore
In Game 4 of the 2016 NLDS against the Cubs, Giants left-hander tossed an absolute gem. He threw eight innings, allowing just two hits, two walks, one earned run, and he struck out 10 batters. It's a little overlooked because San Francisco's bullpen was unable to hold the Cubs down in the 9th inning, but Moore's performance in an elimination game was excellent.
Moore finished the 2016 season with 198 1/3 innings in 33 starts between the Giants and Tampa Bay Rays, compiling a 4.08 ERA. At that moment in time, his career ERA was 3.91. Forgive the Giants if they thought the 28-year-old Moore would qualify as a decent No. 4 starter in 2017.
But "decent" is not an appropriate adjective. Moore's 5.52 ERA was the worst among qualified starters in all of baseball as he allowed a league-worst 107 earned runs in 174 1/3 innings. Moore's walk rate went up, his strikeout rate went down, and he allowed a career-worst 27 homers. He gets the bronze medal for 2017 Turkeys.
2. Albert Pujols
The long-time Cub-killer and St. Louis Cardinals first baseman is a first-ballot Hall of Famer. He's a three-time MVP, two-time World Series winner, and also has one batting title thanks to his .359 batting average in 2003. Pujols burst onto the scene as a 21-year-old back in 2001, and I can specifically remember thinking that eventually he'd cool off. That's what rookies do, right? The league would figure him out.
Spoiler alert: The league did not figure him out. After 11 seasons with the Cardinals, he did the team a massive favor and turned down their 10-year, $210 million offer in favor of a 10-year, $254 million deal with the Los Angeles Angels. Pujols' decline started in 2013, but it hit a fever pitch in 2017.
The 37-year-old Pujols, who is still owed $114 million over the next four seasons, batted .241/.286/.386 in 636 plate appearances for the Angels this season, posting the worst fWAR (-2.0) of any position player in Major League Baseball. The Angels quite literally could've improved by two wins by giving those plate appearances to a replacement level player. Old-school optimists would point out that Pujols got to 101 RBI, but he still gets the silver Turkey medal.
1. John Coppolella
How could there be any other baseball man as the top Turkey? The former Atlanta Braves general manager got slapped with a lifetime ban and the team lost 12 prospects because Coppolella was caught circumventing international signing rules. That's a big no-no, and Atlanta is paying dearly because of it.
Venezuelan infielder Kevin Maitan is among the prospects the Braves are losing, and MLB.com's Jonathan Mayo rated him the No. 32 prospect heading into the 2017 season. This is going to be hard for the Braves to come back from. Now just imagine how harsh it would've been had a member of their front office committed a federal crime…oh, wait. Never mind, those just get slaps on the wrist.
Coppolella gets the gold medal as the top Turkey of 2017, but there is a silver lining to this dark cloud. At least there's no chance he could repeat in 2018, right? You know, because he's banned for life.