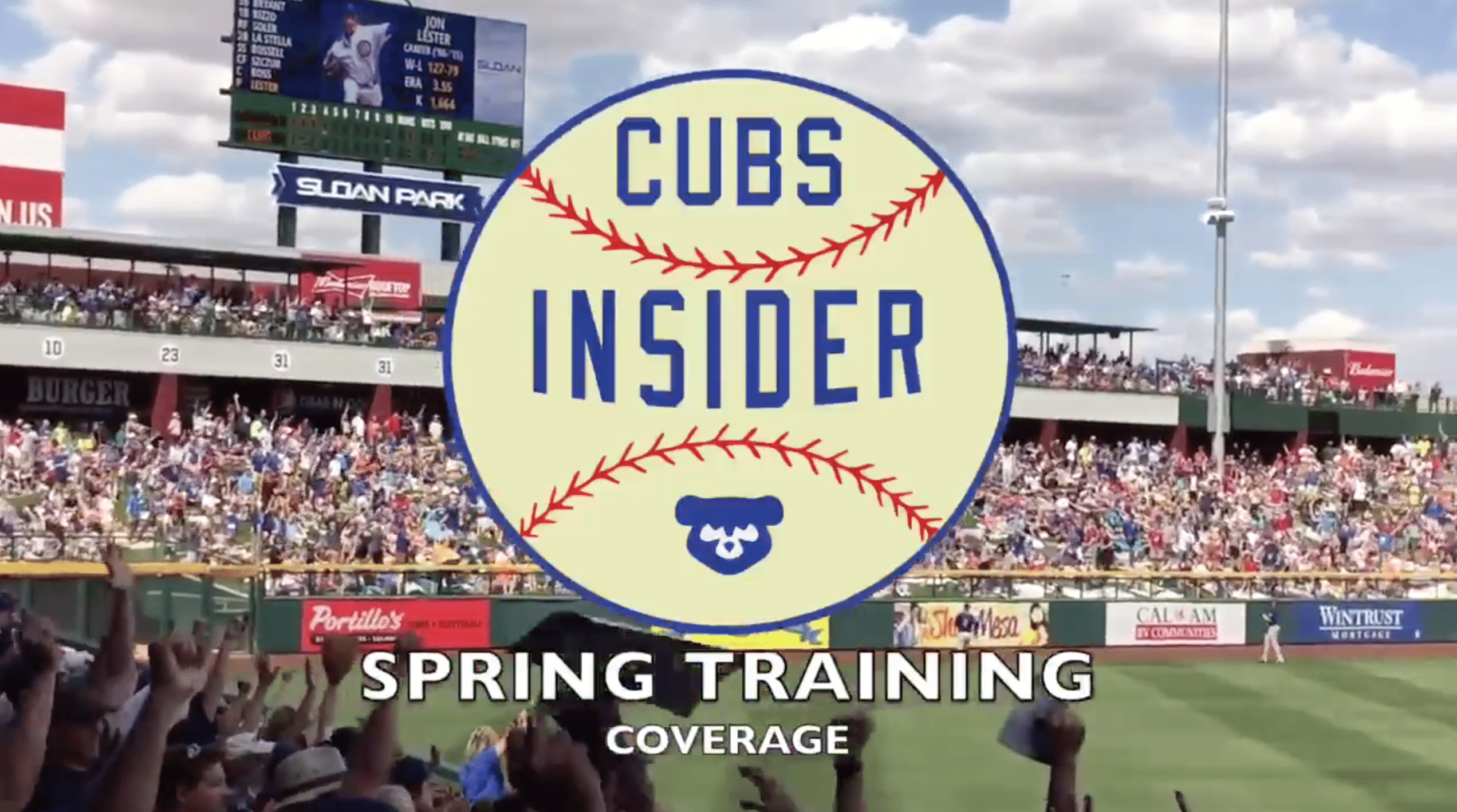 CI Recap (2/26/18) – Cubs 9, Mariners 9: Mike Freeman Revenge Game!
The Mariners had a big scare at Sloan Park Monday when ace Felix Hernandez was struck in the arm by a comeback liner. Albert Almora Jr. got another crack at the leadoff spot and the game had some fireworks, but ended in a 9-9 tie after a Cubs rally. (Box Score)
Why the Cubs Tied
Mike Freeman further cemented his status as Brendan Miller's favorite player when he went deep for a two-run homer in the bottom of the 9th to knot the game at 9-9. And since it's a practice game, it can end in a tie.
Key Moment
Dee Gordon, perhaps the least powerful position player in the majors, cranked a three-run homer off of Brian Duensing. The 2nd inning shot put the Mariners ahead 4-1.
Stats That (Don't) Matter
Tyler Chatwood made his first start for Chicago on Monday, allowing two baserunners on a hit and an error. He then coaxed a double play from former Cub Junior Lake to end his inning of work.
Sidearmer Steve Cishek also made his first appearance in blue pinstripes. He walked a batter while posting a scoreless inning.
Albert Almora Jr. was 0-2 and was hit by a pitch in three plate appearances. He is battling Ian Happ, Kyle Schwarber, and Ben Zobrist for at-bats in the leadoff spot.
Bottom Line
The main goal for every team in spring training is to avoid injuries. Unfortunately the Mariners were not able to achieve that Monday. King Felix took a vicious Victor Caratini liner off his right forearm in the 2nd inning and left the field in obvious pain. Initial x-rays were negative and he'll be reevaluated Tuesday.
On Deck
The Cubs welcome the White Sox to Sloan Park Tuesday afternoon. Jon Lester makes his spring debut and WGN-TV has the broadcast at 2pm CT.