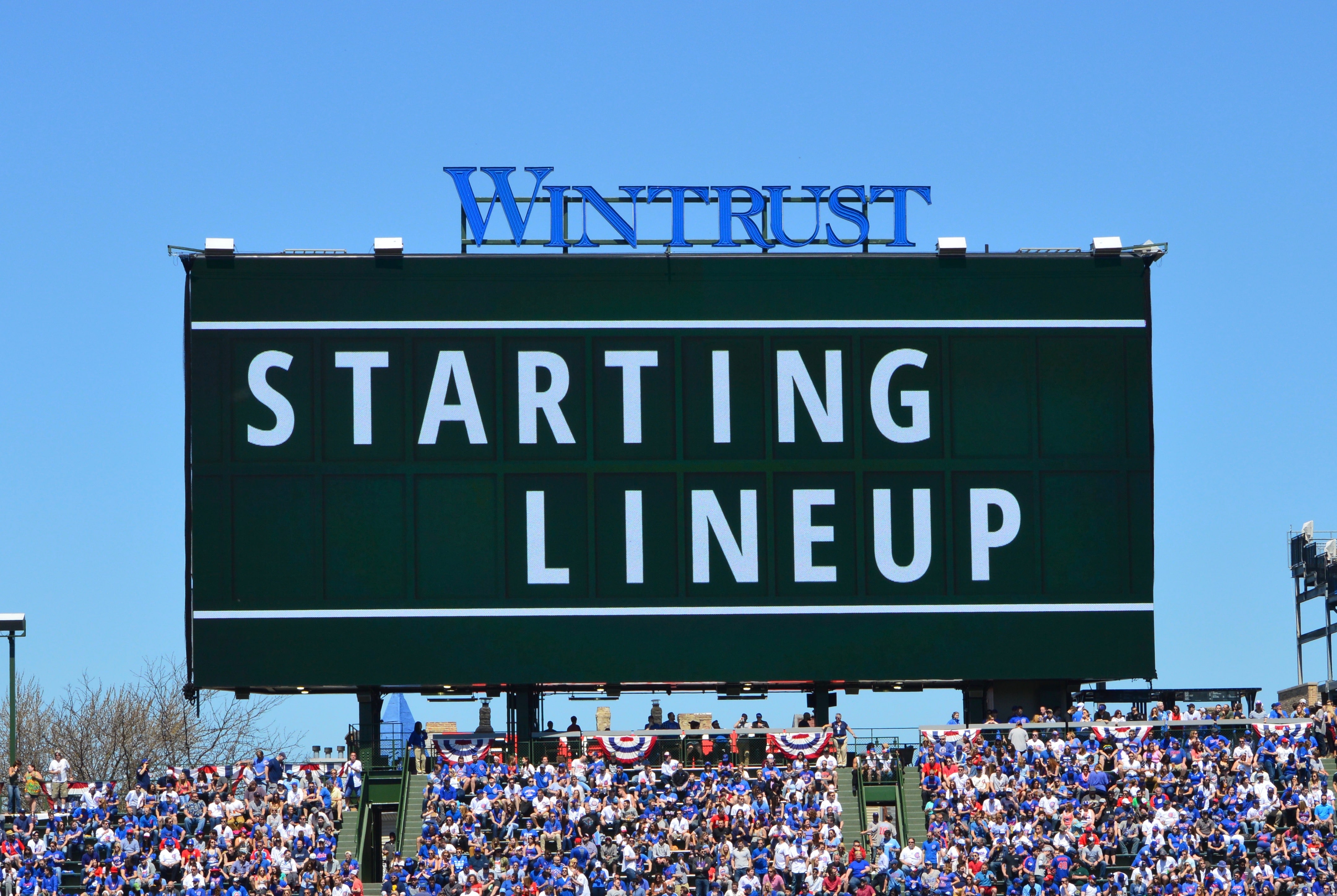 Chicago Cubs Lineup: Happ Leads Off, Schwarber Second for Darvish Deb-Yu (Update: Darvish Scratched Due to Illness)
***Update***
Yu Darvish has been scratched due to illness (thanks, KB) and will be replaced by Alec Mills. Darvish will throw a side session and the unofficial plan at this point is for him to debut March 6 against the Dodgers.
---
Ian Happ will be looking to hit a leadoff home run in his third consecutive game as he faces German Marquez and the Rockies. Kyle Schwarber flanks Happ in left and Willson Contreras rounds out the top third of the order.
Tommy La Stella cleans up and plays third, followed by Victor Caratini at DH, Efren Navarro at first, and Mark Zagunis in right. Mike Freeman at second and Chesny Young at short hold down the bottom of the order.
Kris Bryant continues to sit following a bout with the flu, though this looks like a day that wasn't going to see a lot of regulars anyway. Ben Zobrist should be able get back into action by early next week as well.
Even though this game means nothing, it'd be nice to see the Cubs get over on Marquez. He shut them down over a total of 11 innings in two starts last season, and that was as a 22-year-old with pretty mediocre overall results. I'm looking for Happ to continue his aggressive approach at the top and for Schwarber to bust out the power stroke.
That's all well and good, but the real story of the day is Yu Darvish making his debut in a Cubs uniform. Sloan Park is sure to be buzzing with even more excitement than usual as the righty take the mound for the first time. You won't be able to see it live, but we'll have videos from the appearance here as soon as we can.
Happy Yu Day to you!
http://twitter.com/carriemuskat/status/969217895057125376?s=11