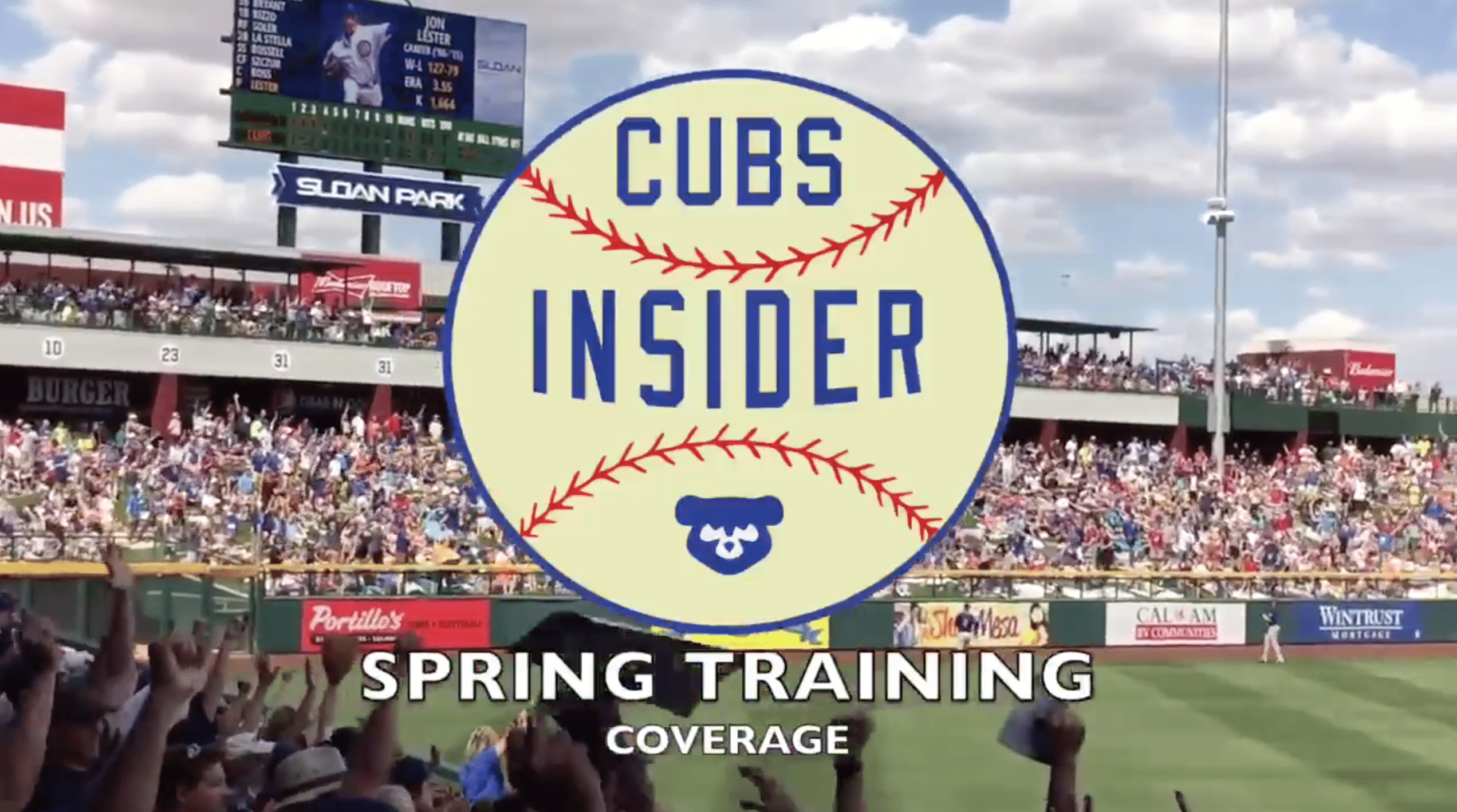 CI Recap (3/17/18) – Indians 5, Cubs 1: Javy Is Back, Butler Didn't Do It
Javy Baez returned from his hamstring injury and looked good. Eddie Butler's control issues resurface as he battles for the final bullpen spot. (Box Score)
Why the Cubs Lost
Eddie Butler walked three consecutive batters in the 4th inning, which lead to a four-run Indians outburst.
Key Moment
After loading the bases in the 4th, Butler was relieved by Jordan Minch, who promptly allowed a grand slam to catcher Roberto Perez. The salami put the Tribe ahead 4-1.
Stats That (Don't) Matter
Butler actually pitched well the first three innings of his outing, allowing only two hits. Still, three consecutive walks ring alarm bells for a pitcher who walked almost as many as he struck out last season.
Javy got a hit and made a nice defensive play Saturday. Most importantly, he said after the game he was feeling 100 percent.
Kyle Schwarber just keeps hitting this spring, logging a double and a triple in this one.
Justin Wilson had another clean inning Saturday. Someday I'll learn not to put another L when I type Wilson. I blame Willson Contreras.
Bottom Line
Javy is back, don't think anything more needs to be said.
On Deck
The Cubs play the Indians in Las Vegas pretty much right as this game ends (6pm CT). You can watch it on WGN or listen to it on 670 The Score.