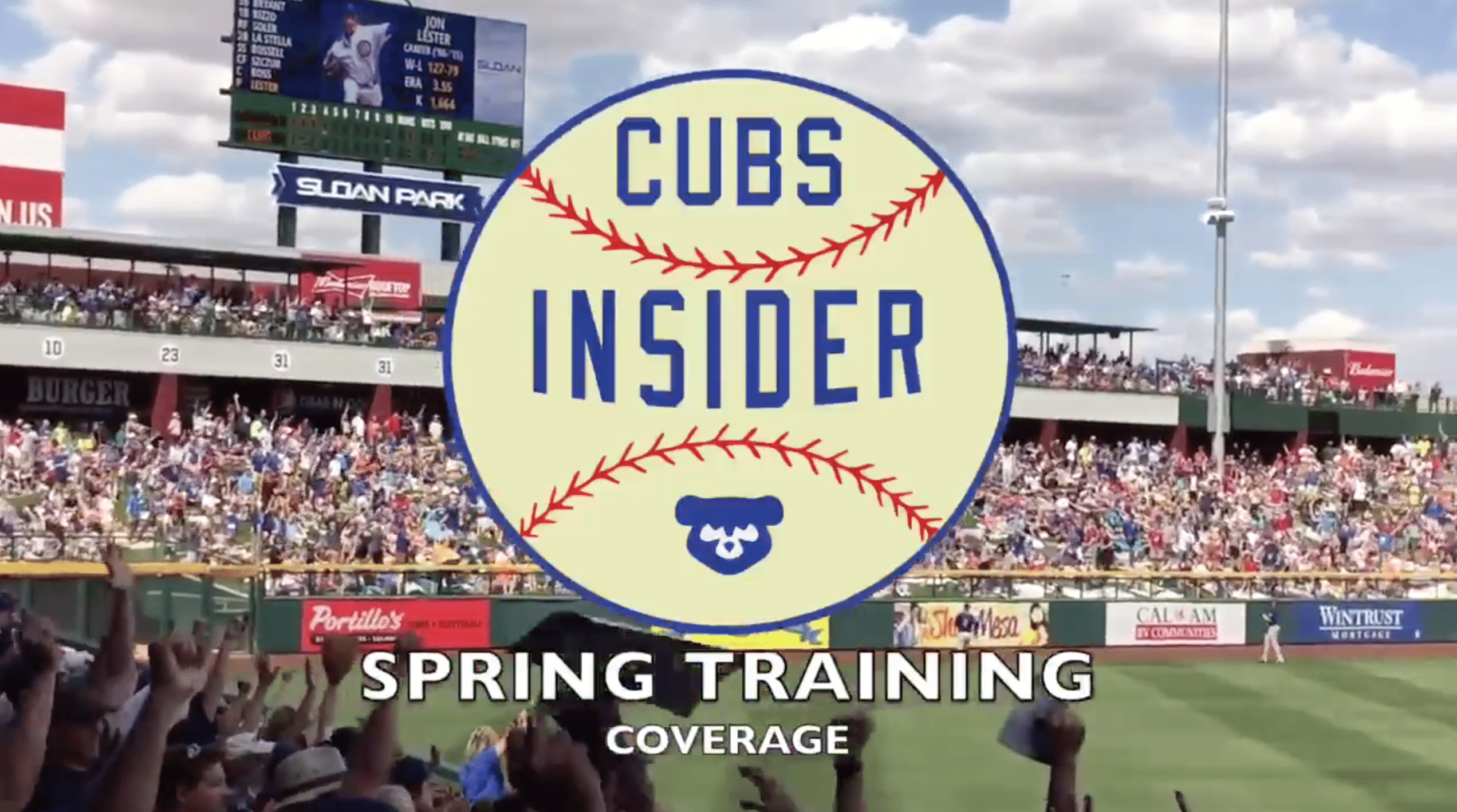 CI Recap (3/23/18) – Cubs 4, Brewers 3: Happ Hits Another Leadoff HR, Chatwood Doubles
Tyler Chatwood made his final exhibition start against the Brewers at Sloan Park Friday. Ian Happ continued doing what has been doing all spring long, raking out of the leadoff spot. (Box score)
Why The Cubs Won
Chatwood doubled to right in the bottom of the 5th inning to give the Cubs a 3-2 lead. He would score on a Tommy La Stella ground-rule double to increase the lead to 4-2.
Key Moment
Happ led off the bottom of the 1st inning with a home run to center field against Brandon Woodruff. It was his sixth homer of the spring.
Stats That (Don't) Matter
Chatwood battled through some traffic on the bases, but limited the damage: 5.2 IP, 2 R, 6 H, 5 K, and 3 BB. It was a pretty good camp for the Cubs' fifth starter. Control has been an issue in the past, so keep an eye on the walks going forward.
Happ added a walk to his homer. He appears to have earned the leadoff spot, although Joe Maddon likely will juggle the lineup as matchups dictate.
Brandon Morrow came on and threw six pitches before coming out. No need to be alarmed, Morrow threw a minor league game Thursday and the short outing was pre-planned.
Bottom Line
The Cubs are ready to go for the regular season, now it's just a matter of waiting a few more days. Just hold on a little bit longer folks, it's almost here.
On Deck
Saturday features split-squad night games for the Cubs. They'll be in Peoria against the Mariners at 8:40pm CT and at Sloan Park against Colorado at 9:05pm CT. The M's game is on MLB.tv and the Rockies game airs on NBC Sports Chicago.