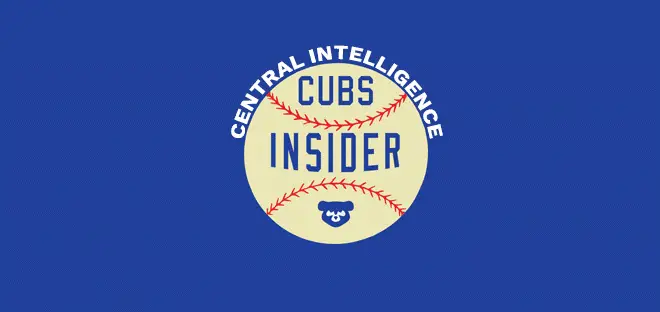 NL Central Intelligence: A Look Around the Division for the Week of March 18
The regular season starts on Thursday, which means we are less than a week away! The anticipation is really getting to most fans, but here is a recap of spring training in the central to hold you over.
Chicago Cubs
The Cubs are 18-12 this spring
As the roster takes shape, Victor Caratini has been named the backup catcher over Chris Gimenez
Joe Maddon announced that the Cubs will carry eight relievers ;this is good news for a guy like Eddie Butler, who has been battling for a spot on the roster the entire spring
Ian Happ has seven home runs this spring, five of which have led off games; are the Cubs still looking for a leadoff hitter?
Milwaukee Brewers
Take it for what it's worth, but the Crew have clinched the Cactus League title at 19-9 with some games to play
Yovani Gallardo and last season's Opening Day starter Junior Guerra have both been informed they did not make the roster; Brandon Woodruff and Brent Suter will round out the rotation
Ryan Braun is going to get some time at first base this season against left handed starters, which will be a big change for a guy who's been an outfielder for a majority of his career
We have talked about him before, but it's worth mentioning again: Keep an eye on Keston Hiura, a rookie hit .419 this spring
St. Louis Cardinals
The Cardinals are 16-11 as we wrap up spring training
The Birds have gotten some horrible news to start the season: Closer Luke Gregerson and starter Adam Wainwright will both start the season on the disabled list, thinning the limited depth they already have
Infielder Yairo Munoz is going to make the Opening Day roster, a nice opportunity for the rookie to prove he belongs
Miles Mikolas has finished his spring strong after a rough start; he looks primed and ready to go for the season, so at least St. Louis has one guy who's not battling an injury
Pittsburgh Pirates
The Pirates are 10-18 in spring, just waiting to start the season
The Bucs have revealed their rotation to start the season: Ivan Nova will start Opening Day, followed by Trevor Williams and Chad Kuhl; Jameson Taillon will be the fourth starter, with Joe Musgrove rounding things out
Tyler Glasnow will make the team, but will work out of the bullpen; he can have a lot of success there facing fewer hitters on a game-by-game basis
Closer Felipe Rivero was locked up long-term earlier this off season, signing a four-year contract extension worth $22.5 million
Cincinnati Reds
The Reds sit at 10-17 in spring games; good thing these don't count, right?
Homer Bailey was announced as the Opening Day starter; Luis Castillo, Tyler Mahle, and Sal Romano are set in the rotation, while the fifth spot is coming down to Amir Garrett and Brandon Finnegan.
Ben Revere has failed to make the Opening Day roster and will go to Triple-A Louisville; he would have been a fine bench player with his speed
Journeyman infielder Cliff Pennington has found a home again, making the Reds roster out of camp