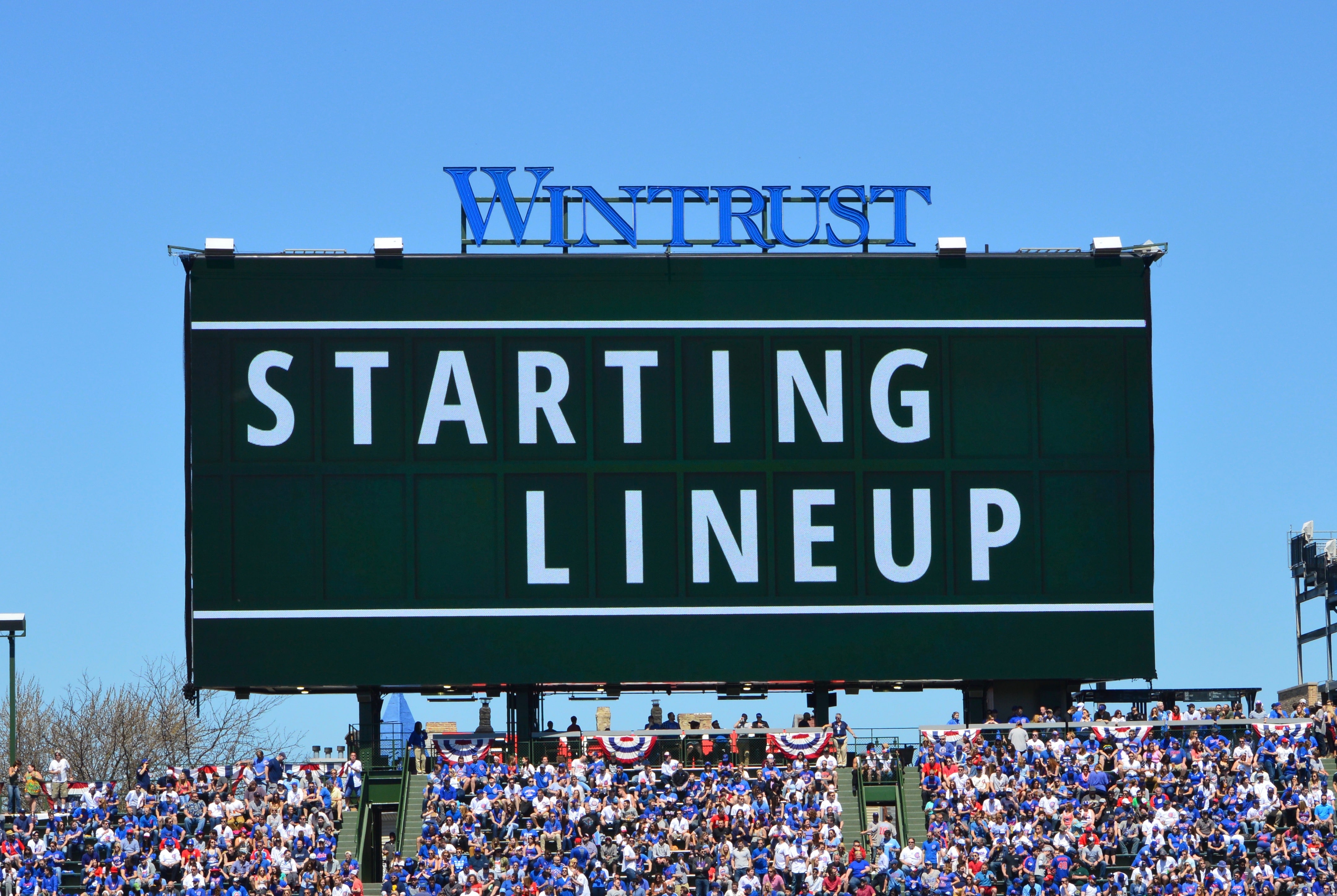 Chicago Cubs Lineup: Zobrist and Contreras Lead Prospect Lineup, Hendricks Pitching in Final AZ Game
It's mostly minor leaguers as the Cubs finish up their stay in Arizona Sunday afternoon. Ben Zobrist will lead off and play first base (?!) while Willson Contreras bats second, but that's just a matter of getting them some quick at-bats and hustling them off to Florida with the rest of the 25-man roster.
Stephen Bruno is batting third and playing second, Jason Vosler is batting fourth at third, Bijan Rademacher plays right, Charcer Burks is in left, Wynton Bernard is in center, and Carlos Penalver is at short. Good lineup for those of you interested in getting a better look at a few of the prospects.
Kyle Hendricks makes his final start of the spring and he'll be looking to cruise through a few innings before heading east to prep for the regular season.
The 2:05pm CT start will be carried by WGN and 670 The Score.