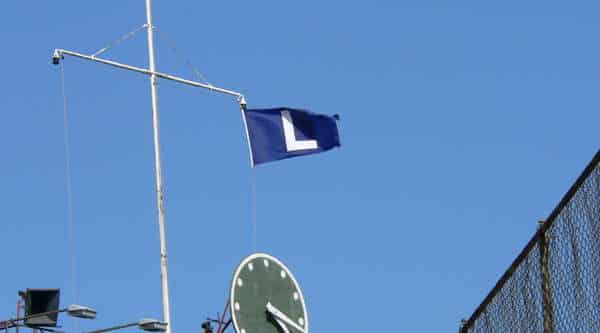 CI Recap (4/17/18) – Cardinals 5, Cubs 3: Cardinals' 3-Run Eighth Dooms Cubs
The pitchers were wild, but neither offense could take advantage for the most part. The Cardinals scored two runs in the top of the third, and three runs in the top of the eighth. The Cubs scored one run in the bottom of the fourth and two runs in the bottom of the eight, thanks for a Javy Baez long bomb. Unfortunately, the Cubs were unable to do much with the opportunities afforded by six walks and two batters that were hit by pitches (box score).
Why the Cubs Lost
Cubs' pitching just got into too much trouble today. Tyler Chatwood had issues finding the strike zone, but allowed only a single hit to limit the damage the Cardinals did against him. The Cardinals' 3-run eighth was the final nail in the coffin. It was all the run support the Cards' bullpen needed to ensure the Cubs lost this game.
The Cardinals went 3-for-14 with runners in scoring position and left 12 men on base, so this loss could have, and probably should have, been much worse.
Key Moment
Pedro Strop pitched the eighth inning and put away the first two batters quickly. Then, on a 1-2 count, he threw a meatball to Paul DeJong who launched the ball into the left field bleachers. After the DeJong homer, Strop walked a batter and gave up a couple of infield singles before being removed from the game.
Stats that Matter
Tyler Chatwood walked seven batters in 4.2 innings of work.
Javy Baez hit his fifth home run of the year. He leads the team in long bombs, with five.
In his return from the disabled list, Anthony Rizzo went 0-3. He reached base on a walk and was hit by the first pitch he saw in the game.
Bottom Line
A Cub starter was, once again, not sharp with his pitches. It could be the weather or the long time between starts, but whatever it is needs to stop. Cubs starters have to begin to consistently go 6+ innings, otherwise this might be a long April.
On Deck
Tomorrow, Jon Lester takes the mound for the Cubs, as they face Luke Weaver and the Cardinals. First pitch will be made promptly at 1:20 pm CT, assuming the weather holds up. There is rain likely tomorrow and the highs are forecast to be in the 30s. The game is scheduled to be broadcast on ABC-7 for the locals, and on MLB Network for those who aren't in the Chicago baseball market.