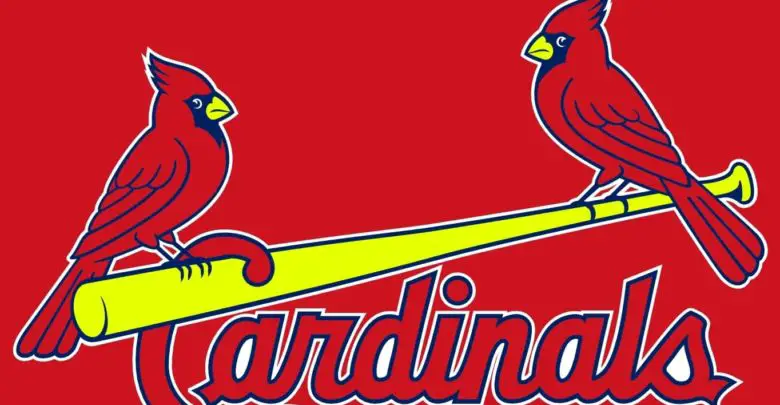 Cubs vs Cardinals – Series Preview (April 16-18): TV and Game Info, Pitching Matchups, Insights
Well, that series against the Braves sure was epic! After being shut out in the first game 4-0, it sure seemed as if the Cubs were on the way to a series loss in the second game. In case you aren't aware, the Cubs were down 10-2 as late as the bottom of the 6th with one out, but were able to score a whopping nine runs in the bottom of the 8th. The third game was postponed because of the weather.
Now the Cubs welcome the Cardinals, fresh off a sweep of the lowly Reds that pushed them to second place in the Central at 9-7, to Wrigley as the most storied of the NL Central's rivalries is reignited. The North Siders will get a friendly face back, as Anthony Rizzo will be activated from the disabled list and will likely be in the starting lineup once Mother Nature decides to cooperate.
The Redbirds' offense, led by Tommy Pham and Jose Martinez, ranks fourth in the league in wOBA (.323) and third in wRC+ (104). Pham leads the team in runs scored (15), and has a .429 on-base percentage, but his .395 BABIP means we shouldn't expect him to continue to get on base at that rate. Martinez has driven in 15 runs and has a .446 OBP He is striking out far less than he's walking, which is impressive for a guy who does not have that much major league experience. If the Cubs can keep Pham and Martinez in check, they should be fairly successful in this series against the Cards.
The Cardinals' pitching staff is led by Luke Weaver, who made some appearances for the Cardinals in 2016 and '17, but was not on the team a whole lot in those years. He's posted some pretty good numbers so far this year, posting a 25.4 strikeout rate against a 7.5 walk rate.
Carlos Martinez has been the staff ace for a while, but the Cubs aren't scheduled to face him in this one. In fact, they may not face Weaver after Monday's postponement.
Most Cubs fans should be very familiar with Adam Wainwright and Michael Wacha, both of whom are still scheduled to start in the abbreviated series. Neither has looked rather poor so far this year, but there's always something about a rivalry that tosses previous performances out the window.
Game Time and Broadcast Info
Monday, April 16 at 6:05 CT on WGN and ESPN (out-of-market only)
Tuesday, April 17 at 7:05 CT on NBC Sports Chicago
Wednesday, April 18 at 1:20 CT on ABC-7 and MLB Network (out-of-market only)
Starting Pitchers (subject to change)
| | | | | | | | |
| --- | --- | --- | --- | --- | --- | --- | --- |
| Date | Pitcher | Age | T | ERA | W/L | FIP | K/BB |
| 4/16 | Tyler Chatwood | 28 | R | 4.91 | 0-2 | 4.16 | 1.57 |
| | Adam Wainwright | 36 | R | 5.06 | 0-2 | 5.31 | 1.75 |
| 4/17 | Jon Lester | 34 | L | 4.40 | 1-0 | 4,11 | 1.57 |
| | Michael Wacha | 26 | R | 5.52 | 2-1 | 5.45 | 1.20 |
| 4/18 | Kyle Hendricks | 28 | R | 3.71 | 0-1 | 6.01 | 1.86 |
| | Luke Weaver | 24 | R | 2.08 | 2-0 | 2.72 | 3.40 |
What to Watch For
Be mindful of how well Lester is able to command his pitches and throw strikes. He has had some issues with finding the zone and has walked far too many batters this year.
Monday night's game has already been postponed, but expect the weather to affect the other games in some way. I hope we do not see anything as egregious as we did on Saturday, but so far this year the weather has been unpredictable.
Anthony Rizzo will return to the lineup in the series, so watch for how well his plate appearances go. If he's 100 percent, I imagine he'll get on base like we're used to seeing. I'm predicting he'll hit two homers and reach base at least six times this series.