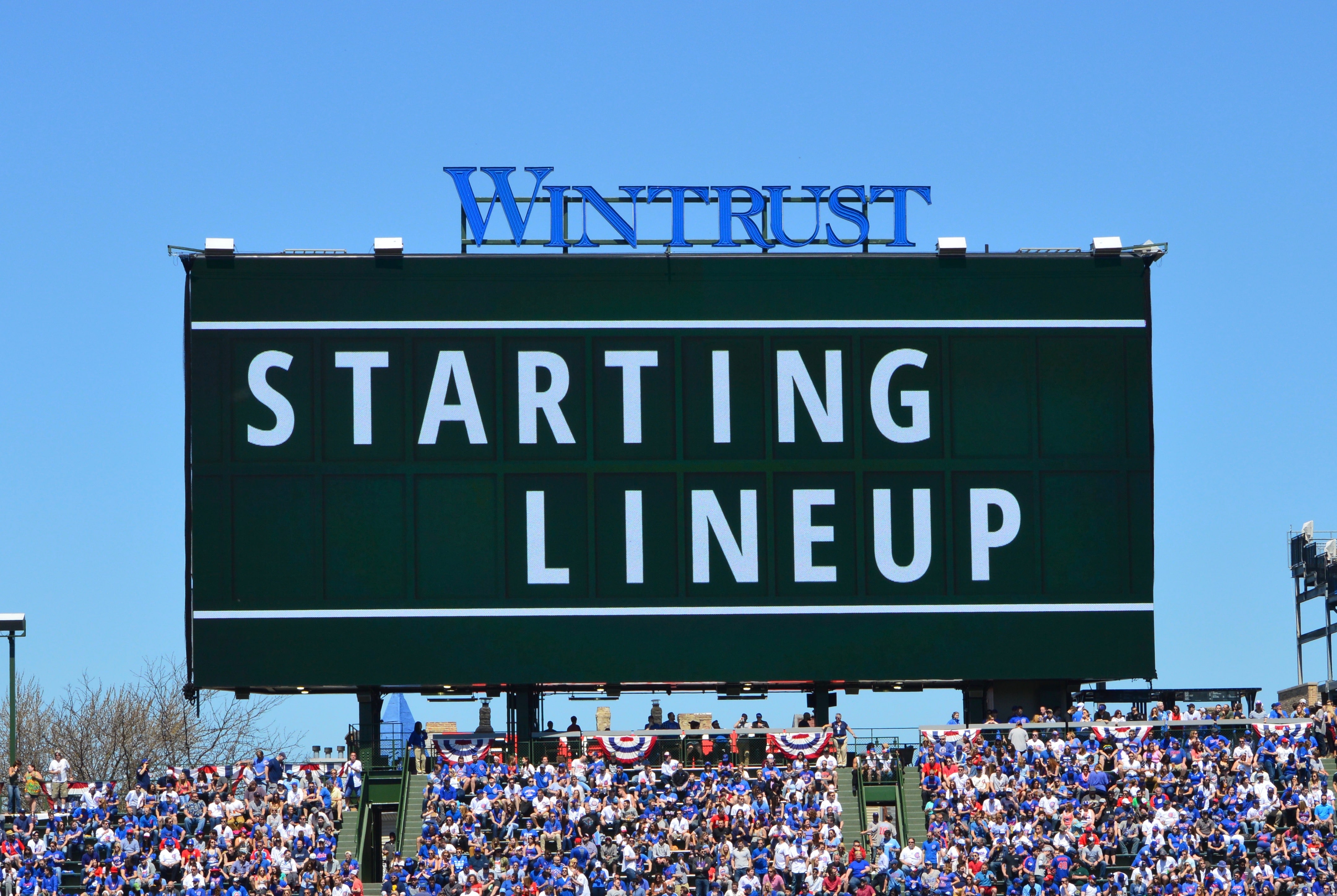 Chicago Cubs Lineup: Almora and Baez Up Top, Hendricks Pitches in Colorado
If it ain't broke, don't fix it. Or rather, if a lineup scores eight runs, run it out there again. Joe Maddon will go with the same lineup that saw every member (including Jon Lester) get a hit in yesterday's game with the Cardinals again tonight against Jon Gray in Colorado.
Albert Almora Jr. once again gets the nod in the leadoff spot with Ian Happ taking some time to work with Chilli Davis and Ben Zobrist still nursing his sore back. Tonight will be another test for Almora, who gets his second consecutive start against a righty. Javy Baez remains ahead of Bryzzo in the two hole and is looking to continue his torrid stretch (Javy currently sits fifth in the entire MLB with a .679 slugging percentage). Contreras, Schwarber, Russell, and Heyward once again round out the lineup in front of Kyle Hendricks.
Hendricks has had an OK start to the 2018 campaign with a 3.71 ERA in 17.0 IP, but his 6.07 FIP suggests things could have been far worse. Hendricks current strikeout to walk ratio is much lower compared to last season, but alas, it's only three starts. Hendricks only faced the Rockies once during the 2017 season, a start in which he went 6.2 innings while allowing two earned runs and striking out seven.
Opposing Hendricks will be Jon Gray, who you may remember from the same draft class as one Kris Bryant. Gray presents somewhat of an opposite line to Hendricks in the early going, in that his ERA is 6.23 but his FIP sits at 3.64, suggesting that he's deserved a bit better when it comes to ERA. Gray has never faced the Cubs in his career, so it will be a first look for everyone in the Cubs lineup. Gray will sit around 96 MPH with his heater and try to finish batters with a slider or curve. Throughout his career, Gray has been about even when it comes to splits with a .310 wOBA against LHB and a .328 wOBA against RHB.
We are aware of the weather forecast in Denver and we'll do an adequate job of keeping you updated on the status of tonight's game.

Here is how we plan on lining up.

Game preview: https://t.co/SS6ALszbEF #EverybodyIn pic.twitter.com/VieyFygCyV

— Chicago Cubs (@Cubs) April 20, 2018