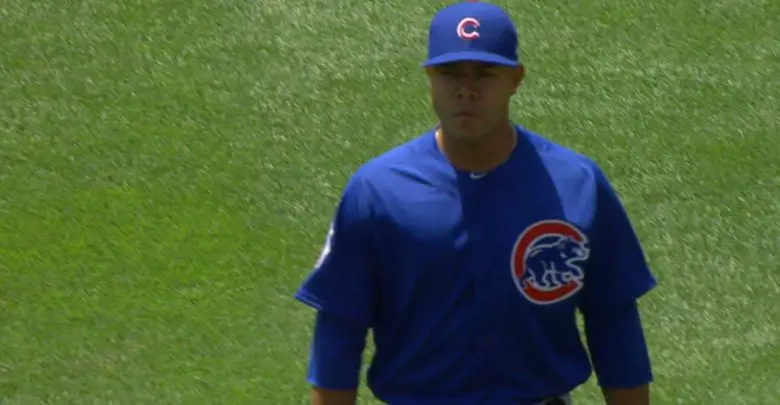 Jose Quintana's Lack of Curveball Command Causing Concern
Jose Quintana has been one of the most reliable starters in MLB over the last five seasons, but he's looking nothing like the pitcher for whom Eloy Jimenez, Dylan Cease, and company were traded. After Monday's shellacking, Quintana's ERA is a disgusting 5.23 ERA and his FIP is a nauseating 5.03 through eight starts (41.1 IP).
Ugh, what is going on here?
The easiest thing to point out is Quintana's 11.2 percent walk rate (4.57 BB/9), which, yes, is part of the problem. But that doesn't reveal the whole picture. Quintana's sudden lack of command has yielded far too much hard contact in addition to the walks. I don't think giving up 23 percent more hard contact is a winning formula.
Specifically, Quintana hasn't commanded curves with the same dart-like accuracy that he was showing as the ace of the South Side staff.  Let's look Q's curveball location heatmaps since 2016.
2016: Wow, he's locating almost every curve at the bottom of the zone.
2017: Pretty impressive that Q can hammer curves at batters' knees.
2018: Oy vey, Jose Quintana is screwing my fantasy baseball team. He's leaving so many more curves up and over the middle of the plate.
So yes, Q's lack of command has been a huge problem. Batters are making the Colombian lefty pay every time he misses with these hanging meatballs, too, as illustrated by the "runs above average" heat maps below.
2017: Batters can't touch Q's curve.
2018: Batters are touching Q's curve.
We found the issue! Just command the curve better and everything's sunshine and rainbows. Well, it's not quite as easy as all that. The really interesting part about Quintana's season is that, for whatever reason, his curveball actually has more movement than in the past.
That's probably because he's throwing the pitch more over-the-top. See how that yellow line in the first image below shoots upwards? That's his vertical release point. And see how that same yellow line shoots downward in the second image? That's his vertical break. His curve has three times more movement this year.
If you had said to me heading into the season, "Hey Brendan, Quintana is going to increase his curve movement three-fold in 2018," I would've been asking what we had done to deserve another Cy Young candidate. Now I'm asking what in the world is going on with Quintana.
Maybe the sharp increase in curve movement is causing Quintana to miss his spots more. Or maybe he's just off mechanically, which manifests in more movement. Or perhaps he's still adjusting after intentionally altering his curve to generate more movement. Pick whichever scenario makes you the most comfortable, I'm going with the latter just for sanity. But I don't know.
One thing is for certain, though: The longer it takes for Q to regain the feel of his curve, the more disconcerted I'll become. For now, I'll find solace in his velocity remaining around his career average over the past month and the fact that he's still striking batters out. But I really, really miss Quintana's curveball command.