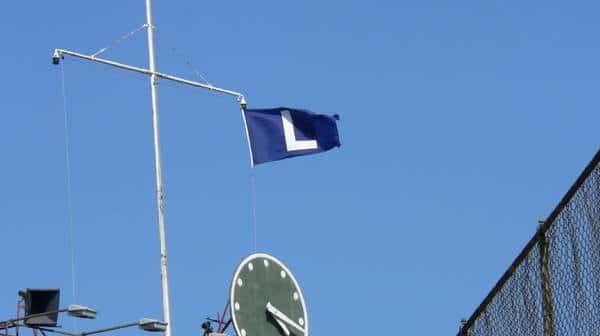 CI Recap (5/16/18) – Cubs 1, Braves 4: Offense Sputters, Bullpen Implodes in 8th
Tyler Chatwood pitched well in 5.1 innings of work, allowing only a run on four hits and walking two. The story of the night, however, was the offense's inability to do much of anything. Well, they were able to get on base to lead off innings, but the Cubs had too many poor plate appearances after that. They were also unable to make contact to move runners over.
Carl Edwards Jr. had a rough 8th inning, getting only one out while allowing three runs, on three hits and two walks (one intentional). Overall, it was a pretty frustrating night for the Cubs. (Box score)
Why the Cubs Lost
The offense could not get it done, and stranded every runner they put on base except for one, which was the only run that scored. The aforementioned Edwards was also a reason the Cubs lost, charged as he was with giving up the winning runs.
Key Moment
Ozzie Albies hit a triple to right center with one out in the bottom of the 8th off of Edwards. This was followed by a sharp single to left by Ronald Acuña to take the lead. From there, Edwards could not get a batter out.
Stats that Matter
The Cubs went 1-for-10 with runners in scoring position.
Javy Baez went 1-for-4 with three strikeouts. He didn't look comfortable at the plate and probably needs a day off.
Kris Bryant went 3-for-4 and drove in the only run.
Tyler Chatwood only walked two batters.
Bottom Line
After winning a game they had no business coming out on top in, this loss essentially evens things out. It's frustrating to see this happen when we know the offense is really good, but these types of games are bound to happen over the course of a season. Hopefully the Cubs can bounce back Thursday and split the season series.
On Deck
The Cubs and Braves close out the season series as Jon Lester gets the nod for the Cubs and Michael Soroka for the Braves. The game will be broadcast on WGN and MLB Network (out-of-market only) and first pitch will be made promptly at 6:35pm CT.