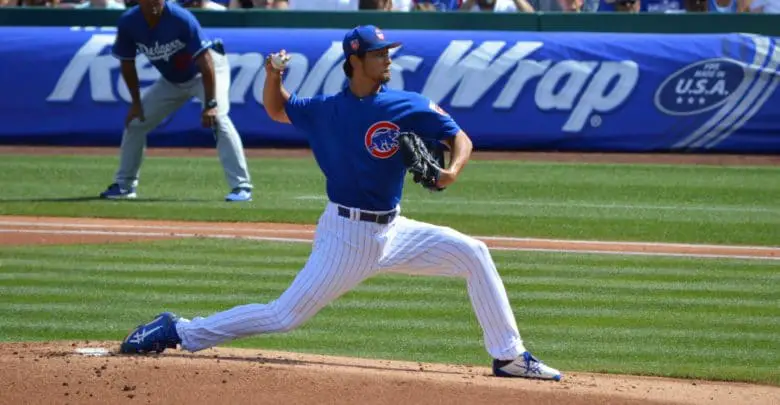 Cubs Quick Hits: Projections for Rest of Season Look Much Better for Darvish
Yu Darvish exited his last Wrigley Field start against the Rockies to a raucous chorus of "boooooo," which sounds a little different from "Yuuuuuu." A 5.56 ERA and 5.12 FIP will certainly upset fans.
Despite the bad start, Darvish's projections for the rest of the season look promising. ZiPS forecasts the tall righty to rack up 21 more starts with a 3.58 ERA and 3.49 FIP. Steamer's projections of a 3.63 ERA and 3.51 FIP in 22 starts paints a similar picture.
Darvish has given up way too many runs here in the early going, but his current K/9 of 11.12 is basically his career average. The problem has been spotty command. Computers doubt Darvish's 4.80 BB/9 will continue going forward, as both ZiPS and Steamer both think Darvish will record a BB/9 under 3.15.