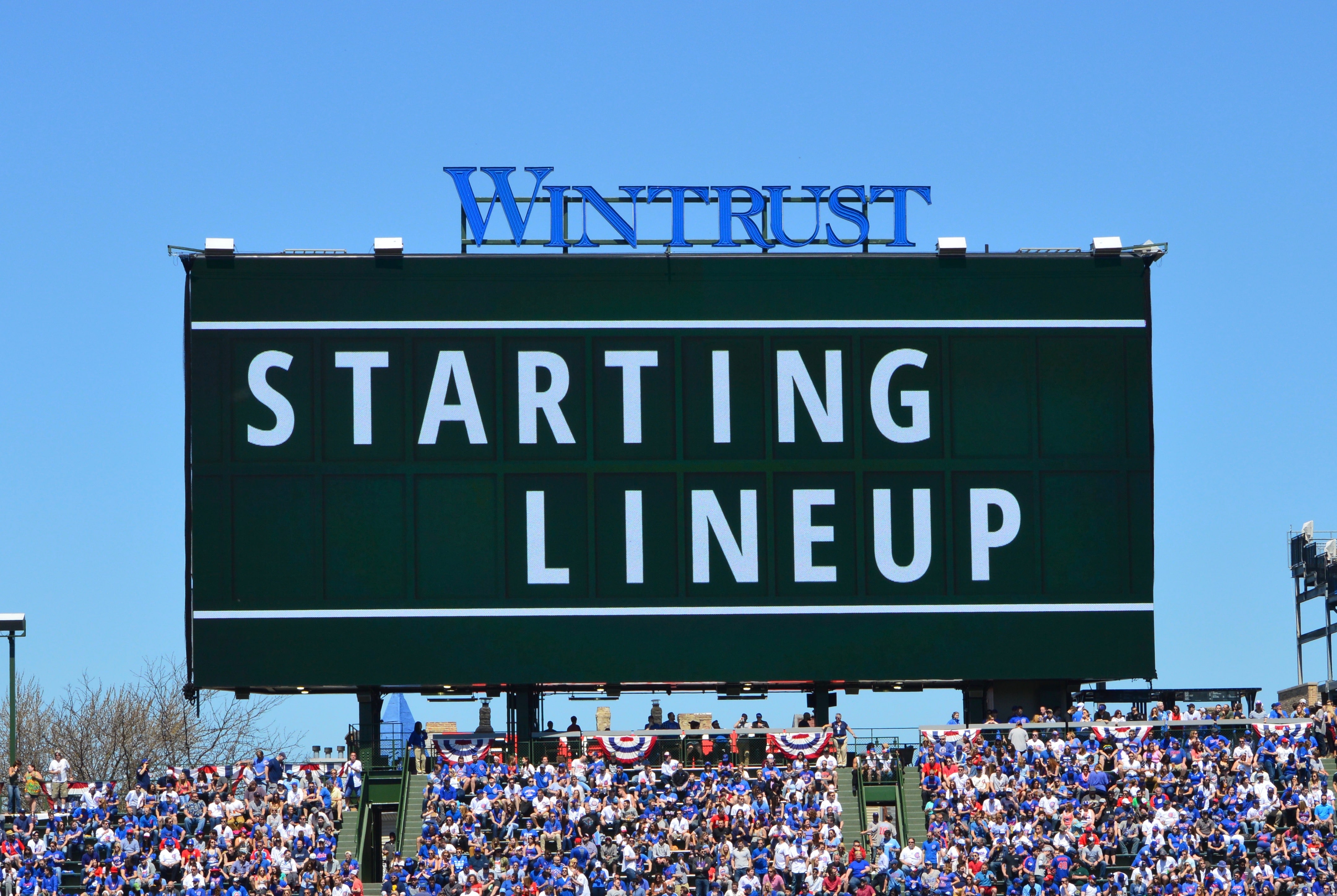 Chicago Cubs Lineup: Almora Leads Off in Los Angeles as Underwood Makes MLB Debut
Here is tonight's #Cubs lineup in L.A. #EverybodyIn

Stream on @YouTubeTV: https://t.co/t4XvcdoeJc pic.twitter.com/1abrC3Kgxa

— Chicago Cubs (@Cubs) June 25, 2018
It could have come under better circumstances, but Duane Underwood Jr. has been called up to play Stretch Armstrong for the Cubs rotation. That's actually a fitting nickname in more ways than one, since the 23-year-old righty can pump easy mid-90's gas. He's struggled with injuries and inconsistency since bursting onto the prospect scene a couple years ago, but Underwood has the stuff to be a very good pitcher.
In addition to the big heater, he can bend a wicked curve up there and is also comfortable pulling the string with the changeup. He's even comfortable throwing the breaking stuff early in counts, sort of pitching backwards if you will. The issue for Underwood to this point has been location and consistency, though the former appears to be getting much better.
His 2.51 BB/9 mark thus far is easily the lowest of his career and his 7.53 K/9 is the highest of any level at which he's pitched more than a handful of innings. The key has been locating the hard stuff and keeping the breaking and offspeed stuff down in the zone. When he's leaving the ball up, however, he can really get sideways.
To wit, four of Underwood's last 10 starts have seen him give up one or no runs while five of those starts have seen him allow four or more. Which one of those pitchers the Cubs get tonight may depend on how he's able to harness the adrenaline dump that hits when he takes the mound at Chavez Ravine.
Going for the Dodgers will be Kenta Maeda, whose last start came in the early game of that wild double-header in Chicago last week. The 30-year-old righty was chased early in that one after allowing three runs on five hits and as many walks. That latter mark was a season high, though he's been a little more wild in general lately.
Maeda walked four, then a season-high, against Colorado on May 23 and then left his next start early with a strained muscle in his right hip. He then walked three Rangers over five innings in his first start back, which was followed by the Cubs outing. Nothing too far from the ordinary, but it may be a trend worth monitoring.
Maeda is a fastball-heavy pitcher, but also throws a cutter, slider, curve, and change. The slidepiece has been his only true weapon this season, though it was not very effective against the Cubs. Not surprisingly, the change really got to the home team in that earlier game.
He's been about 30 points better in terms of wOBA when pitching away from Chavez Ravine, and lefties have absolutely hammered Maeda in LA. We're talking .333/.421/.508 with a .396 wOBA hammered. After a brutal series in Cincy in which they were bested in nearly ever facet of the game, seeing the Cubs coming out hitting would be a welcome change.
Maeda will face a Cubs' lineup led by Albert Almora, who gets the nod at leadoff and in center to start this four game set. Kris Bryant is still out with shoulder discomfort, with Addison Russell and Willson Contreras joining him on the bench this evening. That means Javy will start at short, with Ben Zobrist taking over second base duties. Ian Happ will man the hot-corner at third base and hit seventh. Veteran Chris Gimenez will catch Underwood in his debut.
We'll find out whether that's the case when this late-night affair opens at 9:10pm CT on NBC Sports Chicago and ESPN (out-of-market only).