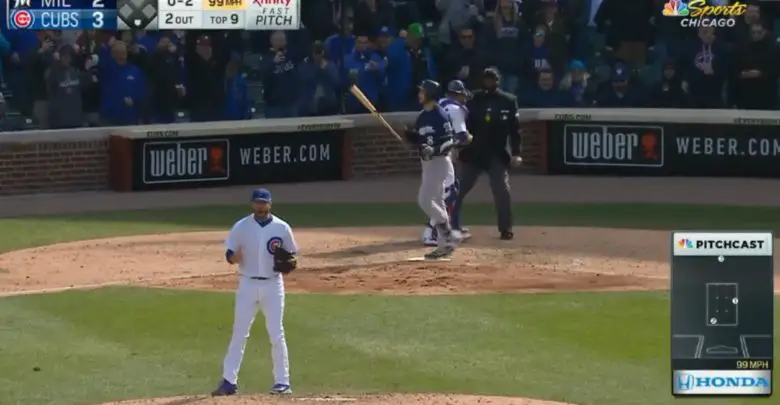 Brandon Morrow Going to DL Again Could Spur Cubs to Act
*womp, womp*
The Cubs announced that closer Brandon Morrow has been placed on the 10-day DL, retroactive to Monday, with right biceps inflammation. No word on whether this was a result of hastily removing an article of clothing. Obviously not good news for a guy who has already been on the DL once this season and who's got a history of various ailments over the course of his career.
This could affect the Cubs' trade deadline strategy, as they had been tied to Zach Britton of the Orioles as a late-inning bullpen addition even with a healthy Morrow. Reports are that interest in Britton has picked up steam and Baltimore GM Dan Duquette has said that he wants to push the market forward for his soon-to-be-former closer, so you have to wonder if this DL stint will spur the Cubs into action.
Not that it's a great idea to act on impulse, but we've heard the Cubs brass mention more than once the need to improve their pitching depth. Morrow's issue may not be something that'll resolve itself quickly, and even if it does the Cubs are going to want more redundancy back there.
Fun times.