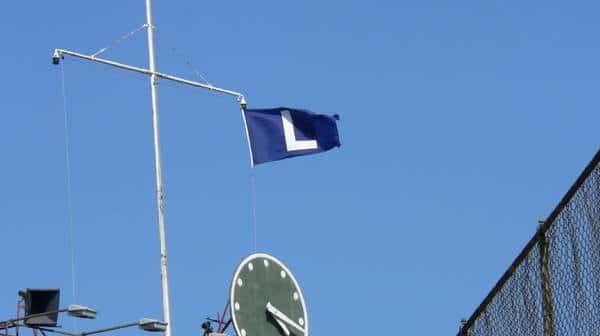 CI Recap (7/24/18) – Cubs 1, Diamondbacks 5: Cubs Offense Shut Down for Second Straight Game
The Cubs dropped their second in a row against the Arizona Diamondbacks on a warm Tuesday evening.
Kyle Hendricks struck out eight, allowed five hits, walked a pair, and gave up three runs in five innings. But Hendricks had to chuck over 100 pitches just to get through five innings, forcing Maddon to go to his bullpen early.
Just like in the first game of the series, Cubs batters did not muster up any offense, as they were mystified by Clay Buchholz and the DBacks' bullpen this time. The only run was courtesy of Jason Heyward, who hit a rare oppo taco basket shot in the bottom of the sixth (box score).
The Cubs welcomed back Eddie Butler, who made his return to the Cubs bullpen after suffering a groin injury on April 20th. Butler allowed a run, three hits, walked one, and struck out one over two innings of work.
Jesse Chavez struck out the side in perfect eighth inning. He has yet to allow a base runner so far in his Cubs career.
Why the Cubs Lost
The offense simply could not get much going against the DBacks' pitching staff. It took the north siders three innings before Javy Baez's infield single in the fourth inning. At no point during the game did they have a man in scoring position with less than two outs.
Key Moment
In the bottom of the seventh with two outs, Victor Caratini and Ben Zobrist both singled, and Anthony Rizzo followed with a walk. Albert Almora stepped up to the plate with a chance to cut into the 4-1 Diamondback lead. Unfortunately, Almora was not able to make contact with any of the pitches, as Archie Bradley blew away the Cubs center fielder with heat.
Stats that Matter
The Cubs had no extra-base hits aside from the Heyward home run.
Only Ian Happ and Victor Caratini reached base twice. Both drew a walk and hit a single.
Six of the last seven Cubs who came to the plate struck out.
Kyle Hendricks consistently found himself in deep counts. He ended up throwing 106 pitches over his five innings of work.
Bottom Line
The Cubs have not looked great in their past two games. Worry not, fellow Cubs fans, because this is the first time the Cubs have lost back-to-back games since June 24-25.
On Deck
Tomorrow at 1:20 CT, Jon Lester will take the mound for the Cubs, as they try to defeat Robby Ray and the Diamondbacks. The game will be broadcast on CSN Chicago.