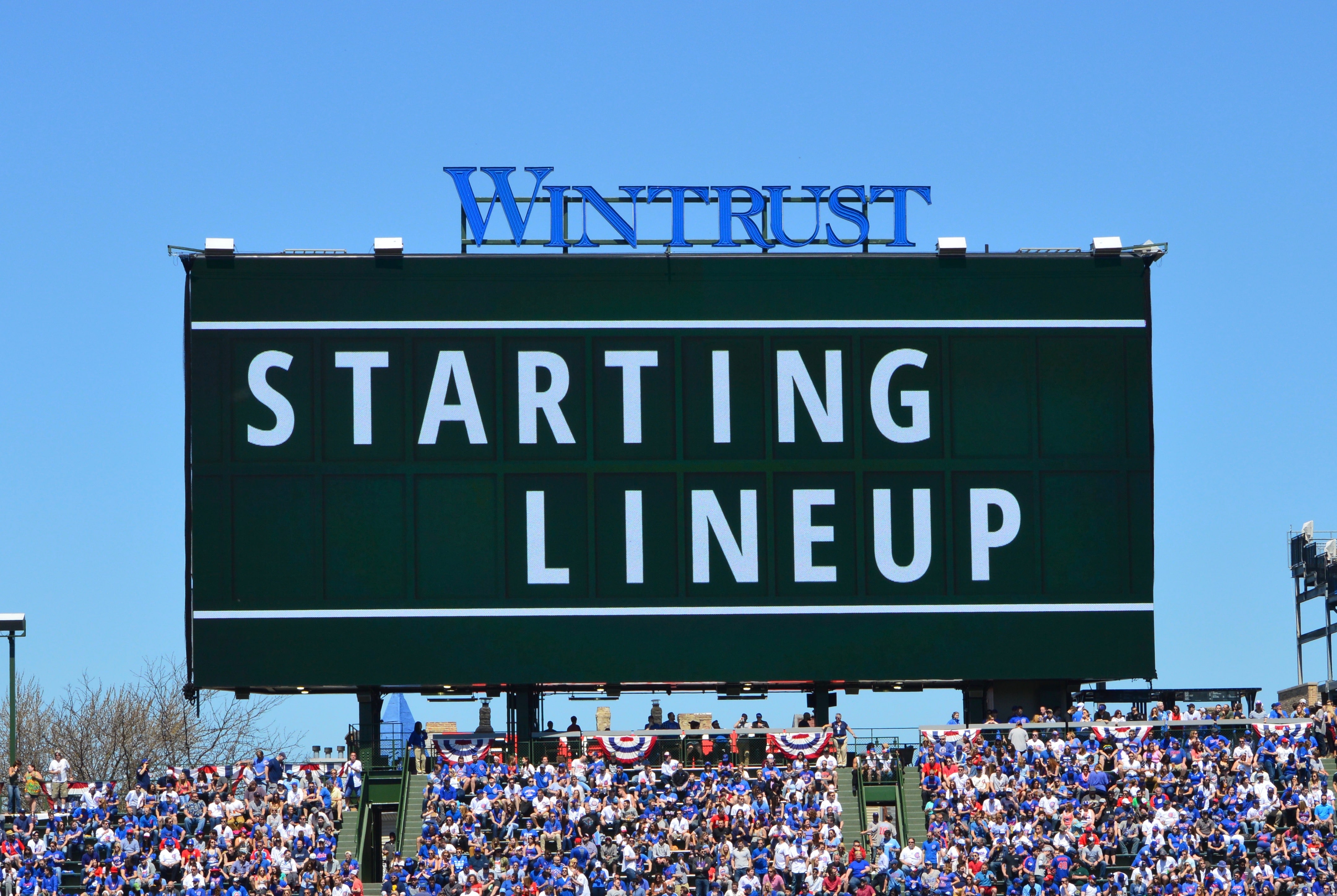 Chicago Cubs Lineup: Rizzo Leads Off, #EveryBoteIn, Lester on Mound
Anthony Rizzo is batting in his familiar leadoff position today as the Cubs take on the Washington Nationals at Wrigley Field. He's slashing .347/.447/.621 from the top spot, which is exactly why Joe Maddon likes to have Rizzo batting first.
Following Rizzo is Javier Baez playing second base, Jason Heyward back in right field, and David Bote, who's the real ring leader behind the #EveryBoteIn campaign, is playing third and batting cleanup. Willson Contreras is batting fifth, followed by Kyle Schwarber in left, Addison Russell at SS, Jon Lester, and Albert Almora Jr. batting last and playing CF.
Jon Lester hasn't been the same pitcher in the second half, but he's still Jon Lester and is capable of anything. He'll be fine if he avoids the walks and doesn't dance around too much.
Unlike last October, Tanner Roark really will get a chance to make a start at Wrigley. You may recall that he was supposed to be on the mound for Game 4 of the NLDS after Stephen Strasburg had reportedly filled his lungs with mold. But when TBS decided that the game had to be played at night despite the inevitable rain, everything was pushed back and Strasburg miraculously overcame his fake illness in time to start the next day.
I will never not be bitter about that, but I guess now I get the chance to witness Roark lose to the Cubs in person. Or at the very least, I won't have to watch Michael A. Taylor hit a grand slam against Wade Davis. Although it's entirely likely that someone would homer against Davis had the Cubs been foolish enough to re-sign him.
Anyway, back to Roark, who is a perfectly passable major league pitcher. He goes heavy on the sinker, which sits about 92 mph, and he'll backfill with the four-seam, curve, change, and slider in nearly equal proportions. Despite that mix, Roark gives up a lot of fly balls and isn't particularly adept at drawing weak contact.
The key for the Cubs in this one, just as it could have been with Jeremy Hellickson yesterday, is to hunt strikes early. Though he doesn't throw as many first-pitch strikes as his teammate, Roark's nearly 62 percent rate is pretty high. When it comes to staying in the zone afterwards, however, he's among the lowest in the league.
With only 40.5 percent of his offerings going for strikes, Roark is lower than all but 14 of 75 qualified pitchers. He walks only 2.9 men per nine innings, though, which means he's close enough to the zone to draw swings.
Roark doesn't have drastic platoon splits, though he has been significantly better on the road to this point in the season. I've got a feeling that's going to end Saturday, but my gut has been really wonky ever since I started those antibiotics. Here's to hoping my intuition returns in a big way.
Here is today's #Cubs starting lineup against the Nats.

Game preview: https://t.co/53ShssEayt #EverybodyIn pic.twitter.com/AsdOcDopUX

— Chicago Cubs (@Cubs) August 11, 2018