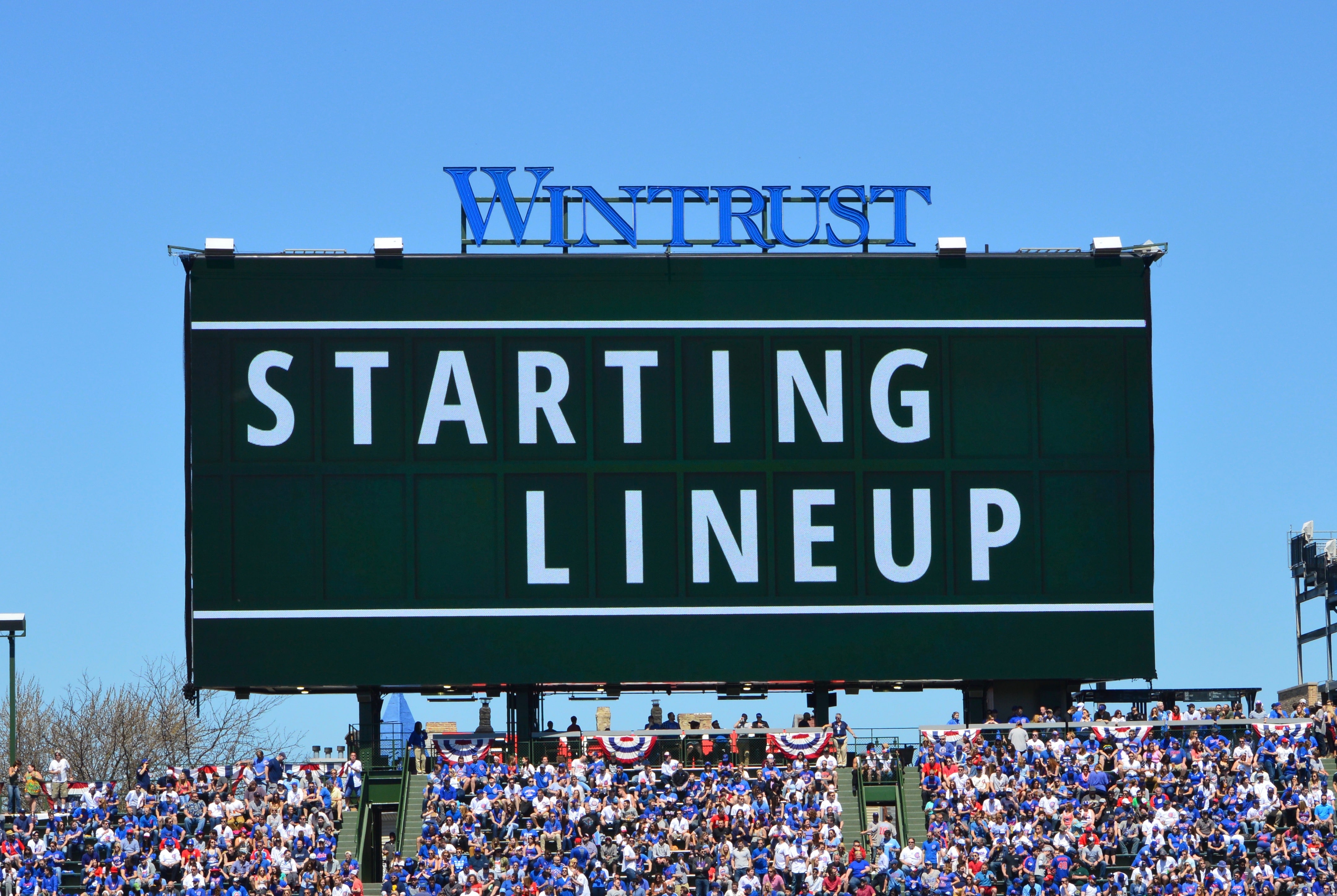 Chicago Cubs Lineup: Javy Leads Off, Bote Third, Rizzo Cleans Up, Lester Looks to Rebound
Javy Baez is leading off at second, Jason Heyward is in right, David Bote bats and plays third, and Anthony Rizzo cleans up. Not a bad top half, all things considered. Ian Happ gets the start in left, Albert Almora Jr. is in center, Willson Contreras is behind the plate, and Addison Russell is at short batting ninth.
That pair sandwiching the pitcher at the bottom of the order has not been great over the last couple weeks, but something tells me they're due to break out. Even so, I'm not really counting on much tonight.
There's this great dive restaurant in Pittsburgh called Big Jim's in "The Run," not a place you'd normally think of when looking for an amazing meal. They've got a veal cutlet ala parmigiana that's as big as your head, no joke. And they also serve up some huge meatballs, which is where I bring this all back around to Jon Lester.
The lefty has been catching way too much of the plate with his fastball, and his curve isn't being located well at all lately. We lauded him early in the season for being comfortable pitching to contact, but that also leaves less room for error. Lester's still got the ability to replicate his first-half performance, he just needs to get rolling for a few innings and get that confidence back.
Going for the Pirates is strike-throwing righty Ivan Nova, owner of mediocre stuff and a 2-0 record against the Cubs this season. Nova's home run numbers are a little skewed by the five dingers he allowed to the Dodgers in LA back on July 3, but he gives up a lot of hard contact and doesn't miss many bats.
There's almost no difference in the way Nova attacks hitters based on handedness, so you'll see him throw pretty even splits of the four-seam, sinker, and curve to open at-bats. Then it's hard stuff if the batter gets ahead and more breaking balls if he's up in the count.
Lefties have fared better across the board this season, though the splits even out tremendously when he's pitching at PNC Park. Nova also allows a .439 slugging percentage at home, a full 80 points lower than what he gives up on the road (again, Dodgers). Though he has a very strong 1.95 BB/9, Nova's 1.31 WHIP is a function of giving up a ton of hits.
Only three times in 22 starts has the 31-year-old allowed fewer than five hits, and he's given up six or more hits on 14 occasions. The Cubs need to be aggressive in this one to take advantage of his mistakes, then they need to drive those runs home. It's going to be hella frustrating if they pound out half a dozen hits in four innings and come away with nothing. But that won't happen tonight.
First pitch is at 6:05pm CT and can be seen on NBC Sports Chicago or heard on 670 The Score.
Here is today's #Cubs starting lineup. #EverybodyIn

Stream on @YouTubeTV: https://t.co/t4XvcdoeJc pic.twitter.com/JZ6PrpN4bI

— Chicago Cubs (@Cubs) August 16, 2018