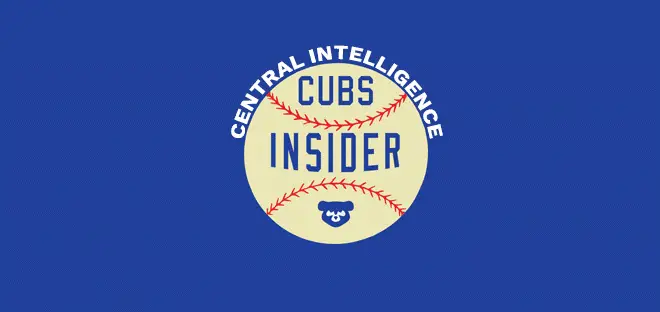 NL Central Intelligence: A Look Around the Division for the Week of August 19
It's the thick of the pennant race now, and one team in the division is playing its way to the top.
Chicago Cubs
The Cubs have increased their lead to 4 games and now stand at 75-53.
They boosted their offense this week when it was desperately needed by putting in a waiver claim on Daniel Murphy and then completing a trade for him. They have yet to lose a game with Murphy, going 4-0.
What a story David Bote has been. His minor league grind is well documented, but it's at the major league level where he is making the most impact. Bote has five home runs in the majors, three of which have either tied the game or walked it off in the 9th inning or later. All five have given the Cubs the lead at that point in the game.
Speaking of minor league players, Alec Mills made his major league debut on Friday. He pitched 5.2 innings and struck out eight. The aforementioned Bote would walk it off in the 10th inning.
St. Louis Cardinals
What a month of August. After a 16-5 run, the Birds are now 72-58 and hold the first wild card spot by a half game.
There was a reunion in St. Louis, Like the Cubs acquiring Daniel Murphy on waivers, the Cardinals did the same with Matt Adams. Some might see it as a peculiar move given that their first marriage didn't exactly end well.
Kolten Wong made a comment about the Gold Glove this week, saying that if he doesn't win the award at second base then something is wrong. Being as they are competing for a playoff spot, this could have come off as a selfish comment.
Carlos Martinez is going to work out of the bullpen for the time being. This could be to save his innings and try to get his command back in order.
Milwaukee Brewers
Like we saw last year, the Brewers could be starting to fade. They are in a three-way tie for the second wild card at 72-59.
The wheels have completely fallen off for Corey Knebel. He was sent down to Triple-A to try and work on his control.
Christian Yelich is not fading. He set a new career high in home runs on Friday night, hitting his 22nd. He added another on Saturday and sits at 23 for the season.
The Crew played their longest game of the season on Friday, going 15 innings against the Pirates. They scratched across three runs in the 15th to win 7-6, keeping pace in the playoff race.
Pittsburgh Pirates
This may not be a great team, but they are right there in every game and are treading water at 64-66 with a chance to end with a winning record.
Adam Frazier hit a walk-off home run against the Cubs on Sunday and added another home run on Saturday against the Brewers. He has tied his career high with six dingers.
The Bucs called up former first round pick Kevin Newman last week and he recorded his first career hit on Friday, going 2-for-5 with a double in the 15 inning loss against Milwaukee.
Gregory Polanco recorded his second 20-home run season this week, launching his 20th long ball against the Braves on Tuesday.
Cincinnati Reds
The Reds aren't playing as well as they once were and now sit at 56-74.
Scooter Gennett got a bit of revenge on his former team this week, hitting a game-winning home run in Milwaukee on Tuesday night.
Matt Harvey and Billy Hamilton were both claimed on revocable waivers, but there was no trade completed. Harvey was claimed by the Brewers and Hamilton's team was not revealed.
Scott Schebler returned from the DL on Saturday, going 1-for-5 with a single on the first pitch of the game. The Reds lost 10-6.