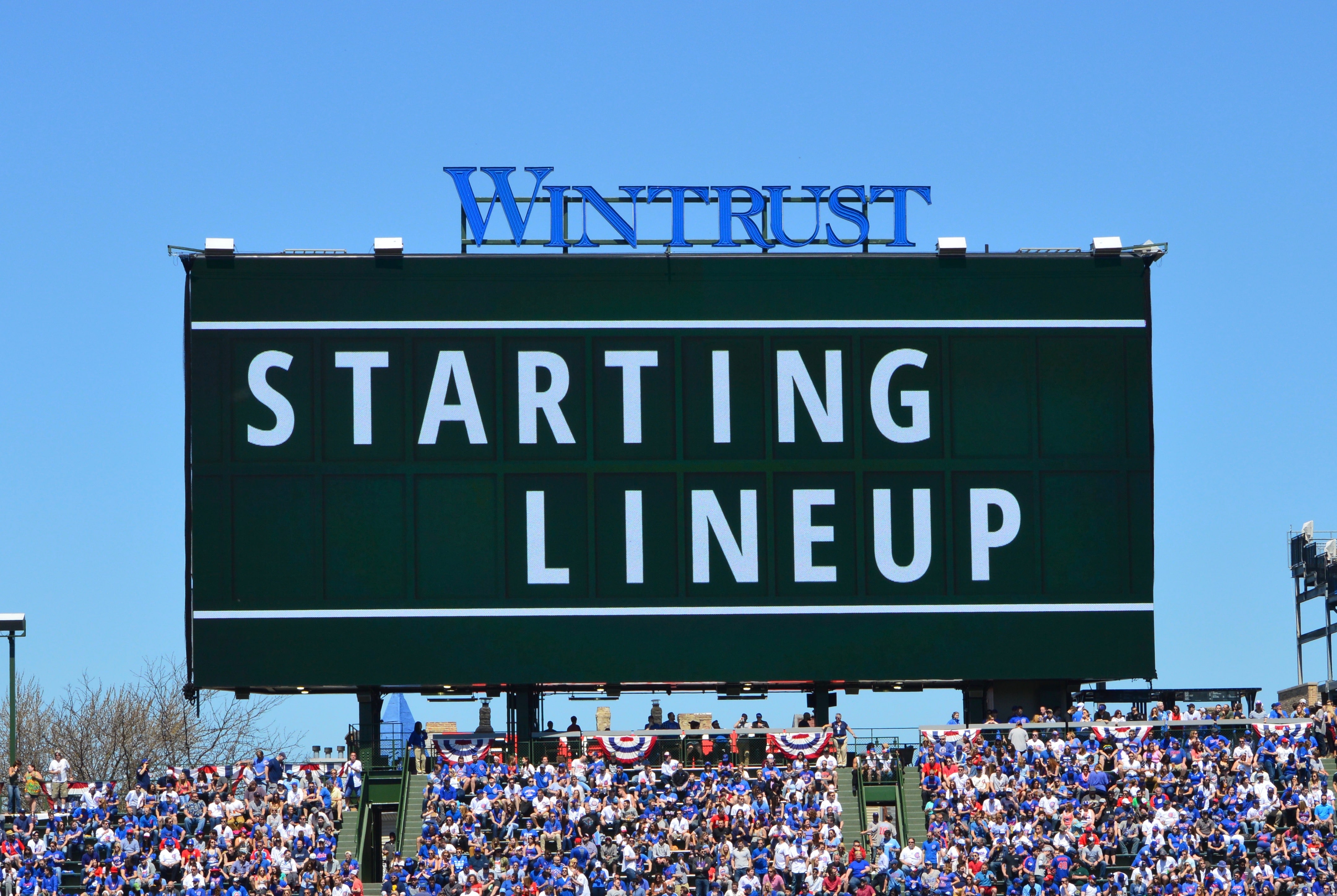 Chicago Cubs Lineup: Murphy Leads Off, Heyward in CF, Bote at 3B as Monty Battles Folty
Daniel Murphy leads off, Javy Baez hits second, Anthony Rizzo is third, and Ben Zobrist cleans up in right. Jason Heyward handles center, Willson Contreras is catching, Kyle Schwarber is in left, and David Bote mans the hot corner.
Mike Montgomery takes the bump for the first time in over two weeks as he rejoins the rotation following a DL stay for shoulder inflammation. A lot of that was a precautionary measure as the lefty is set to shatter his previous career highs for innings and pitches. Cole Hamels pitching as well as he has lessened the need for Monty to push through, while Yu Darvish being shut down turned the heat back up.
The southpaw returns to the scene of his first and only career home run, which he hit against RA Dickey in a blowout Cubs win. Here's to hoping he's well-rested as he faces an Atlanta team that has created a little wiggle room atop the NL East.
Opposing the Cubs will be Mike Foltynewicz, whose name I'll shorten to Folty from now on for the sake of not having to double-check my spelling each time. The All-Star has pitched to a 2.67 ERA this season and is striking out almost 10.5 men per nine innings with a repertoire highlighted by a 97 mph fastball and sinker.
The slider is his real weapon, generating a 42.3 percent strikeout rate and generating more overall value than all but four other sliders in the game. Despite that, Folty isn't much of a platoon-split guy. He actually gives up a higher average to righties, though lefties see him better and slug a little higher. The Cubs will have to take advantage of those things if they want to get over on him tonight.
Folty is far from a control freak (3.48 BB/9), as the Cubs saw when they drew five free passed from his earlier this season. And though he's actually only walking 2.57 per nine since July 6, his 1.16 WHIP in that time is higher than his 1.13 for the season. That means he's giving up more hits, including eight homers in his last nine starts. So it's all about being patient, finding a pitch to hit, and then doing something with it.
First pitch from Atlanta is at 6:35pm CT and can be seen on WGN or heard on 670 The Score.
Here is tonight's #Cubs lineup for our makeup game in Atlanta.

Game preview: https://t.co/312V7rlZs7 #EverybodyIn pic.twitter.com/xHehhdPDPL

— Chicago Cubs (@Cubs) August 30, 2018