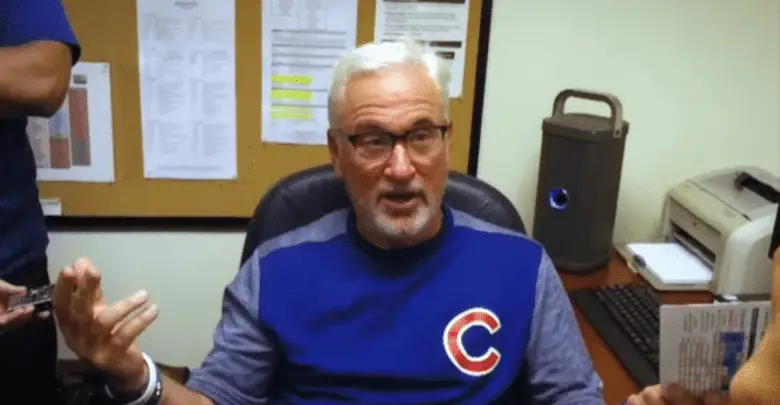 Report: Maddon Expected to Remain Cubs Manager
There have been multiple reports over the past few weeks that Joe Maddon's job could be in jeopardy if the Cubs didn't make another deep postseason run, but it appears he will indeed return for the final year of his contract. Citing sources familiar with the situation, ESPN's Jesse Rogers reported that Maddon is expected to remain in Chicago.
Maddon's future beyond 2019 is still very much in question and isn't likely to be clarified too much during Theo Epstein's season postmortem press conference Wednesday. Epstein said in August that an extension for Maddon was "not even a thought" yet and MLB.com's Jon Morosi reported that Maddon's camp has not requested an extension.
#Cubs likely to hold standard year-end news conference later today. Joe Maddon's contract is not expected to be extended beyond 2019, at least at this point in time. (Notably, Maddon's camp has not requested an extension recently, either.) @MLBNetwork @MLB

— Jon Morosi (@jonmorosi) October 3, 2018
There had been speculation that the Angels might be interested in having Maddon replace Mike Scioscia, but Morosi said there is no indication they will request permission to interview him…yet. Maddon spent three decades in the Angels organization as a player and coach before leaving in 2006 to become the Rays manager, so there are some very deep ties there.
Barring any wild developments in the next few weeks, though, it's hard to imagine Maddon heading west at this point. Unless he's doing so to enjoy the California sun during the winter months.