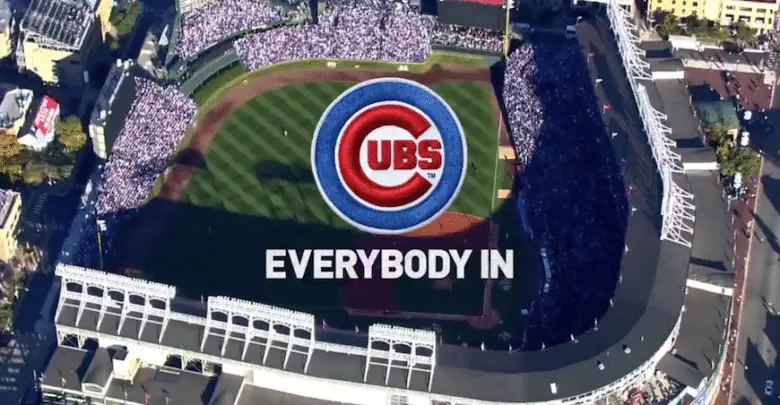 Cubs Ranked Least Miserable Team in National League
They may be broke and broken, projected to win only 79 games in a division that improved around them, but the Cubs are not without hope. Pay no heed to the injuries piling up in the bullpen or the rotation that boasts a single starter under the age of 30 (Kyle Hendricks will turn 30 in December). So what if the manager is a lame duck?
Despite the gnashing of teeth and rending of garments throughout Cubdom this winter, at least one totally obbjective measure says Cubs fans have it better than 27 other teams. According to Cliff Corcoran's "Misery Index" ($) in The Athletic, the Cubs fare worse than only the Red Sox and Astros.
The Cubs didn't collapse last September as much as the Brewers ran roughshod over them, stealing the division via a one-game playoff. The Rockies then ousted Chicago in the wild-card game, a 13-inning heartbreaker at Wrigley Field. For a team that looked like a blossoming dynasty in 2016, that disappointing finish is a legitimate source of angst, exacerbated by PECOTA's surprisingly pessimistic 79-win projection for this year's team. Still, with four consecutive playoff berths and the 2016 championship, the Cubs and their fans continue to ride the high of the team's most fruitful stretch of seasons in more than a century.
The rest of the NL Central isn't quite as fortunate. Even though St. Louis is boring, the Cardinals (No. 26) are the only other team in the division appearing outside the top 10 most miserable in baseball. That's right, the Pirates, Brewers, and Reds comprise a large chunk of the lower third. And you might be surprised by the order in which they appear, though I will give you a hint: It's directly proportional to the amount of vitriol their fans display on social media.
So there you go, Cubs fans, it's not as bad as you think. Unless it actually is, in which case I guess we're all screwed.