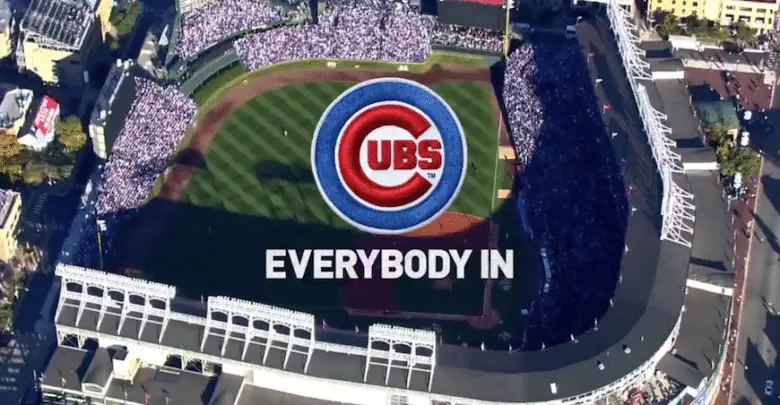 MLB Could Partner with Sinclair in Bid for 21 RSNs Being Sold by Disney
Up to this point, nearly everything regarding the sale of 21 FOX Sports RSNs by Disney has been exploratory in nature. But with the Mouse's $71.3 billion purchase of Fox Entertainment officially closing earlier this week, the clock is ticking on a 90-day period to sell those sports networks.
Several bidders have come and gone as partnerships have formed and dissolved, though a new development in the process could have serious impact on the Cubs. Sinclair Broadcasting, the Cubs' partner on Marquee Network, had been one of the initial bidders on the RSNs. And according to John Ourand of Sports Business Journal, Sinclair may be gaining a powerful ally.
That would be Major League Baseball, which has had ongoing talks about renewing the league's broadcast rights with ESPN, another Disney property. Those MLB talks also included Disney taking an even larger stake in BAMTech than the 75 percent share it already has after purchasing an additional 42 percent for $1.58 billion in 2017.
BAMTech is one thing and it'd make sense for Disney to acquire even more of that tech given their entertainment ventures, but ESPN might not be all that keen on re-upping with MLB. The network previously announced the demise of Baseball Tonight, so putting more money back into the larger product of baseball doesn't seem to make sense.
As such, MLB making a play for those FOX RSNs and being able to have their distribution cake while eating it too would make a ton of sense. At the same time, it might behoove the league to work with a partner that has expertise in the local broadcast world and who could oversee more of the day-to-day operations of such a venture.
Brett Taylor discussed the mutual advantages of such a partnership last month at Bleacher Nation, so I'll turn to him for a little commentary.
The combined ability of MLB and Sinclair to leverage and protect carriage for those networks would be enormous (and if the Cubs wind up partnered with Sinclair, too, they could possibly go right into that bucket, too). And streaming rights? Which are controlled by MLB? Well, I'm just saying, it seems like the best path to getting a little more control of your "own" streaming rights would be to have a direct relationship with MLB on the distribution side.

 

My mind reels when I start thinking about a future where MLB and Sinclair together own a majority of the networks that broadcast MLB teams' games, and how they could eventually totally disrupt the traditional cable model (at a time when that kind of disruption is probably going to be needed eventually, thanks to cord-cutting).
There's still a long way to go here, perhaps as much as three months, but a deal between Sinclair and MLB could spell good news for Cubs fans who've fought the foolishness of territorial blackout restrictions for too long. That's why CI has advocated for an Amazon partnership in the past, something that isn't necessarily off the table just yet. After all, Sinclair already joined Amazon and the Yankees in buying YES Network back from Disney earlier in March.
Regardless of exactly how it all ends up shaking out, the sale of these FOX Sports RSNs signals a sea change in the way baseball is broadcast on a regional and national level. That should mean more freedom for individual teams to offer their product to more fans in a manner befitting modern media consumption. At least we should all hope that's the case.