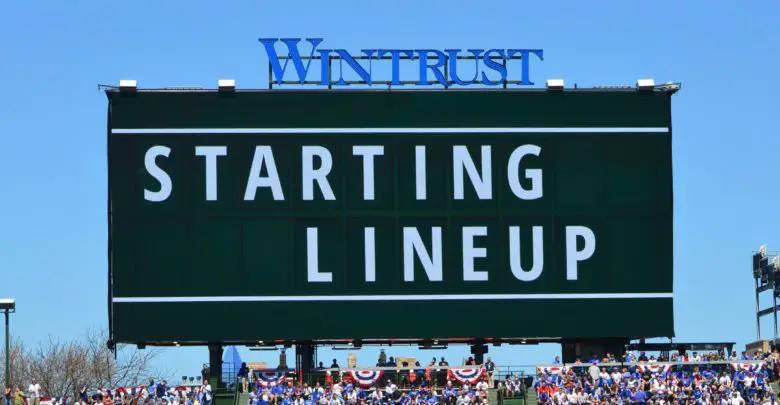 Chicago Cubs Lineup (3/23/19): Almora Leads Off, Schwarber Ninth, Lester Makes Final Spring Start
Albert Almora Jr. leads off in center, something you'll need to go ahead and get used to. The impatient hitter isn't going to see many pitches, but he's been making loud contact and could be the spark plug the Cubs need. Kris Bryant is batting second and playing third, Anthony Rizzo follows, and Javy Báez cleans up at short.
Willson Contreras catches, Ben Zobrist is at second, Jason Heyward is in right, and Kyle Schwarber is batting ninth in left. That's some serious thunder at the bottom of the order and it's a bit of a surprising spot for Schwarber. But with Joe Maddon apparently intent on batting his pitchers eighth, maybe he believes Schwarber can spur something.
Jon Lester is on the mound for the final time this spring as he preps for his Opening Day start in Texas. The lefty hasn't looked anywhere near dominant to this point, but that's not really the goal in these exhibitions. Even so, the 9.53 ERA and four homers allowed are a little concerning. At the same time, Lester has struck out 13 in only 11.1 innings and could simply be pounding the zone to dial in his control.
One of the big keys to his continued success will be the development of his receivers behind the plate. Neither Contreras nor Victor Caratini has set a high standard for framing and it's become clear that Lester isn't getting the corner calls nearly as often since David Ross retired. Since a little goes a long way there, let's hope quieter catchers make for less noise from opposing bats as well.
First pitch from Salt River Fields at Talking Stick is set for 8:40pm CT and can be seen on MLB Network or heard on MLB.com.