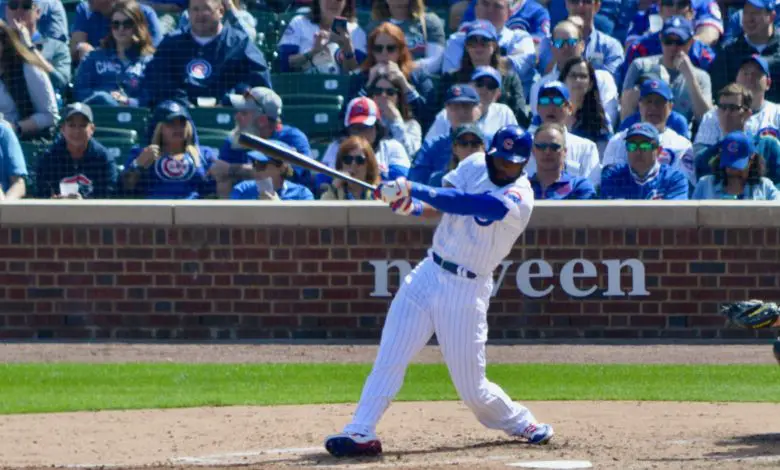 Jason Heyward Has Been MLB's Least Valuable Outfielder Over Last 30 Days
I admit that I didn't expect to be writing this post so soon after Jason Heyward was blasting homer after homer to start the season. But alas, I regret to inform you that Heyward has been MLB's least valuable outfielder over the last month.
Heyward's league-worst -0.8 WAR over the last 30 days isn't due to just one particular shortcoming, either. His baserunning and defense, typically foundational aspects of his talent, have been exceptionally poor in addition to his obvious offensive slump.
Heyward has batted under .170 with two homers over his last 100 plate appearances, which has led to a 47 wRC+ and a .244 wOBA. And it's not as if he has been unlucky. In that same span, Heyward's expected wOBA is only slightly better at  around .270. That's, ugh, it's not good at all.
Heyward's normally good baserunning has also been in the bottom tier of MLB. Only Jeff McNeil and Domingo Santana rate poorer than Heyward's -1.0 BsR.
And what's even weirder is that Heyward's defense has been pretty brutal, too. He has cost more runs defensively than 85% of other outfielders. Plus, drifting into Kris Bryant wasn't ideal and almost gave me a stroke in the process.
That we're even talking about Heyward like this really sucks, folks. Despite being literally the worst outfielder in baseball over the last 30 days, his overall stat line has been league average (98 wRC+ and 0.1 fWAR) because his wOBA was roughly .400 entering May. We've just got to hope the adjustments he implemented in April will be beneficial over the long run, as bleak as it looks right now.