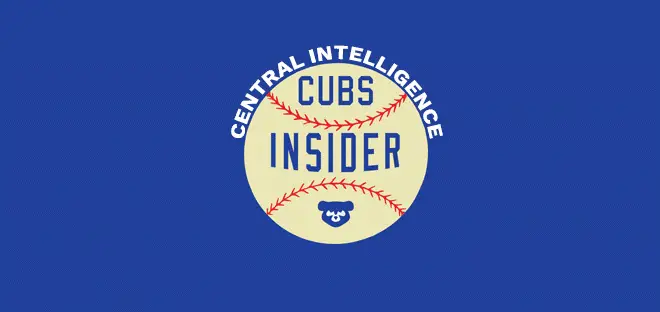 Central Intelligence: Week of May 26
Two months down, four to go. There's been a bit of a collective slump for some Central teams, causing a shift in the division. Let's dive right in.
Milwaukee Brewers
The Brewers are back in first after a 5-2 week, putting them at 34-26 overall.
Some cracks in the armor are starting to show for Josh Hader, who's given up 13 hits, six of which have been home runs. He still has 57 strikeouts in 29.1 innings.
Jimmy Nelson is making his long-awaited return from the injured list on Wednesday. It comes at a good time, since Gio Gonzalez and Jhoulys Chacin just went on the IL. Nelson got hurt at Wrigley Field back in 2017 after hitting a single.
After two months, Christian Yelich leads all of baseball with 22 home runs. His 22nd came Saturday in an extra-inning win against the Pirates. The reigning MVP is making a strong case for his second consecutive award.
Chicago Cubs
The Cubs are in a bit of a tailspin. They went 1-6 this week and have lost eight of 10 overall to move to 31-26.
On a brighter note, the Cubs set a franchise record for home runs in one month with 53 in May. They have hit 94 on the season, over half of which (53) have been solo shots.
The month of May might have been the best Kyle Hendricks has ever looked in a Cubs uniform. He put up a 1.81 ERA in six starts, pitching 44.2 innings with just 28 hits, walking only five, striking out 37, and allowing only nine earned runs. His opponents slashed just .177/.220/.272 (.492 OPS).
There was a very scary moment this week in Houston whe Albert Almora Jr. hit a foul ball into the stands that struck a little girl. Almora was visibly shaken up and even sobbed on the field. This has sparked a debate as to whether the netting down the field needs to be extended even more (it does.) The good news is that the little girl is expected to be okay and make a full recovery.
St. Louis Cardinals
It was an absolutely dismal May for the Cardinals, who went 9-18 and sat at .500 entering June. This week saw them post a 4-3 mark, which included a sweep of the Cubs this weekend.
Yadier Molina went to the disabled list, which meant that top prospect Andrew Knizner, perhaps the heir to Yadi's throne, made his MLB debut on Sunday. He went 0-for-3.
Cubs-Cardinals series always see something unique. The Saturday game was delayed by rain for nearly four hours and play didn't resume until almost 11:30pm in a 2-2 tie. The Cardinals wound up winning 7-4.
The emergence of John Gant has really given the Birds another arm out of the bullpen. Gant has a 1.15 ERA and has given up just 13 hits in 31.1 innings, striking out 34 and walking just nine. He finished off the sweep of the Cubs on Sunday.
Pittsburgh Pirates
The Pirates went 3-6 this week, including a double-header split against the Reds. Overall, the Bucs are 28-30.
Shortstop Kevin Newman hit his first career home run — a grand slam — this week against Cincinnati. He is providing a surprising spark to Pittsburgh's offense with a .330/.390/.451 slash.
Felipe Vazquez's dream of a perfect relief season came to an end on Saturday, when he blew his first save. He is now 14 of 15 on the year.
Another first happened this week as reliever Alex McRae recorded his first career hit, and is batting 1.000 on the season!
Cincinnati Reds
The Reds just won't go away. They went 4-4 this week and their record sits at 27-32.
Derek Dietrich update: He now has 35 hits on the season, nearly half of which (17) have left the yard. He hit three home runs in a game on Wednesday against the Pirates.
Joey Votto continues to climb up the Reds record books. He hit his 382nd career double Sunday to up to fourth on that list. He just passed some guy named Johnny Bench, so not a huge deal, right? The record for doubles in Cincinnati, as one may have guessed, is 601 by Pete Rose. Up next for Votto is Dave Concepcion, with 389. He should get that by the end of June.
Former Cardinals pitcher Matt Bowman is has given a boost to the Cincy bullpen, giving up just one run in six appearances.