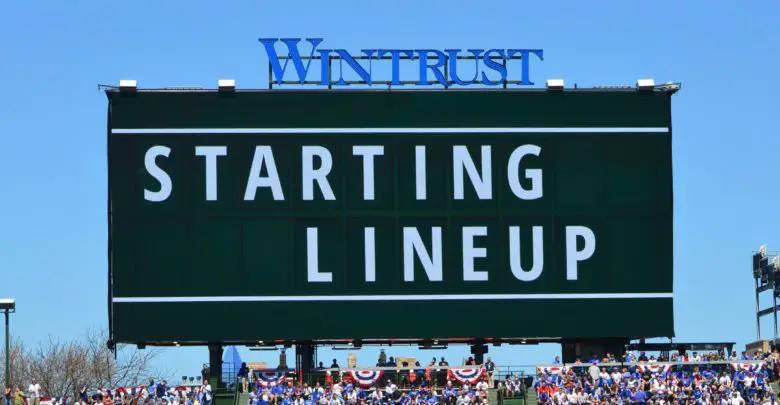 Chicago Cubs Lineup (6/27/19): Caratini Catching, CarGo in RF, Descalso at 2B, Chatwood Starting
I don't know about you, but I can name at least one Cubs fan who's happy to see an afternoon game for a change. Outside of Willson Contreras exploding Monday night and inciting a benches-clearing discussion on the propriety of a catcher's role behind the pate, this team has completely listless over the last several games.
Who knows, maybe recent history will reverse itself on multiple fronts in this one as Joe Maddon has opted once more of a bottom third that includes some ice-cold hitters. Kyle Schwarber leads off in left, Kris Bryant is at third, Anthony Rizzo is at first, and Javy Báez plays short, all par for the course.
Jason Heyward and his .854 OPS in June will take care of center, but things get really dicey after that. Catcher Victor Caratini has a .554 OPS this month, right fielder Carlos González has a .634, and second baseman Daniel Descalso is sporting a .415 mark. It's entirely possible that Tyler Chatwood, with his .946 OPS on the season, is the best hitter in the bottom of the order. Woof.
They'll be facing Bryse Wilson, who was called up from Triple-A to replace Mike Foltynewicz, who was recently optioned and whose in-laws I sat next to at the Cubs game in which Rizzo busted the "d" in the Budweiser sign atop the video board in right. This is Wilson's third career start and second this season, the first of which didn't go all that well.
The 21-year-old righty struck out only three batters while walking four and giving up five hits en route to four earned runs over 3.1 innings. But don't let that fool you. The kid has put up 79 strikeouts to just 19 walks over 78.1 Triple-A innings this season and has really limited the longball over the course of his minor league career.
Wilson's fastball can sit mid-90's, though he sitting more like 93 in his earlier start this season. He's also got a changeup and slider, neither of which has been very good for him at the MLB level. A lot of that can be chalked up to nerves, which probably let to difficulty with getting a feel for those pitches. That could be the case again this afternoon…or he could dial them in and look legit.
Righties have hit Wilson better in limited MLB action and during his time in Double-A last season, but lefties have put up better numbers against him in Triple-A. That's what you'd expect from a hard-throwing righty whose change isn't quite on point yet, so perhaps that affords the Cubs a weakness to exploit.
Because this kid has legit stuff, the last thing the Cubs can afford is to let him get rolling and allow him to build confidence. They don't need to go off, but taking a few walks and knocking him around a little is absolutely necessary. And if the home team can get a lead, we get the possibility of a Craig Kimbrel debut.
Chatwood may need to do a little more work with the bat, since his profile indicates that he's due for a little correction on box score numbers that say he's been really solid. Then again, maybe he'll toss another gem like he did in place of Jon Lester several weeks ago. It's hard to say what he'll do on any given day, so let's hope for the best.
At the risk of getting all Chicken Little on you here, this game has all the earmarks of a clunker for the Cubs. The numbers may prove me wrong, but it just feels like they have the hardest time against pitchers who've just come up. And if Wilson actually does get his breaking and offspeed stuff working, well, that could get fun. Except not.
First pitch is at 1:20pm CT and can seen on NBC Sports Chicago or heard on 670 The Score.
Final game of the homestand. #EverybodyIn

Final day to #VoteCubs: https://t.co/gdRdxZdk6d pic.twitter.com/HEWNrH1Osk

— Chicago Cubs (@Cubs) June 27, 2019