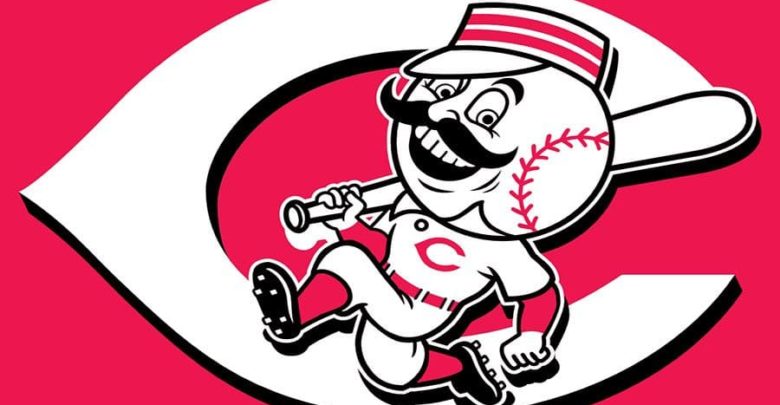 Cubs @ Reds Series Preview (June 28-30): TV and Game Info, Starting Pitchers, Insights
The first-place Cubs head to Great American Ball Park for a long weekend, looking to turn the page on a mediocre month of June that (unbelievably) has seen them gain ground in the standings. Even at 13-13 so far in June, and 2-8 on the road during that span, they currently sit a game ahead of the Brewers in the NL Central. The Cubs really need to score some meatloaf or get out their brooms in Cincinnati if they want to start putting some distance in between themselves and the rest of the tightly-packed division.
While the Cubs have been mediocre of late, the last-place Reds have been worse. Cincy is just 9-12 on the month despite a six-game win streak in the middle and limped back home to lick their wounds after dropping their last four games to the Angels and Brewers. Eugenio Suarez (16 home runs, 45 RBI) and Derek Dietrich (18 home runs, 40 RBI in only 218 PA's) slumping mightily the past 10 days, but Scooter Gennett is supposed to make his return from the IL this weekend.
Yasiel Puig and rookie phenom Nick Senzel have been hot, both hitting well over .300 the past week. The Reds need everyone on board offensively to battle the Cubs as they're currently third-worst in the NL in runs scored (the Cubs are fifth-best). Contrary to everything we've known about the Reds the past few years, their pitching has actually been keeping them afloat. They've given up the fewest runs in the NL this season and are second in baseball behind only the Tampa Bay Rays.
The Cubs will face probable All-Star Luis Castillo in the series, but they avoid Tanner Roark, who has also been very good despite a losing record. Castillo won his lone start against the Cubs this year, giving up two runs in 5.1 innings, so the Cubs will have to figure him out on Saturday afternoon. That may start with Willson Contreras, who has put up a slash line of .339/.391/.695 with five bombs and 16 RBI since June 3.
After a day off and buoyed by the news of his All-Star starting selection, Contreras should be ready to mash heading into GABP. The rest of the lineup has been slogging along for a while now, with only a few bright spots over the past week. Maybe a trip to Cincy is just what the doctor ordered to shake off their recent road woes and offensive struggles.
Three veteran lefties start for the Cubs this weekend, as Cole Hamels, José Quintana, and Jon Lester head to the hill to suppress the Reds' bats. The Reds have not fared well against southpaws, putting up a .719 OPS and 87 wRC+ as a team this season. Look for big games from the veteran lefties if they can keep the ball down in that bandbox of a stadium.
Game and Broadcast Info
Friday, June 28 at 6:10 CT on WGN
Saturday, June 29 at 3:10 CT on ABC-7
Sunday, June 30 at 12:10 CT on NBC Sports Chicago
Starting Pitchers
| | | | | | | | |
| --- | --- | --- | --- | --- | --- | --- | --- |
| Date | Pitcher | Age | T | W/L | ERA | FIP | K/BB |
| 6/28 | Cole Hamels | 35 | L | 6-2 | 2.92 | 3.55 | 2.82 |
| | Sonny Gray | 29 | R | 3-5 | 4.03 | 3.58 | 2.74 |
| 6/29 | José Quintana | 30 | L | 4-7 | 4.50 | 4.26 | 2.55 |
| | Luis Castillo | 26 | R | 7-2 | 2.56 | 3.71 | 2.22 |
| 6/30 | Jon Lester | 35 | L | 7-5 | 3.83 | 4.20 | 4.56 |
| | Anthony DeSclafani | 29 | R | 4-4 | 4.70 | 4.74 | 3.35 |
What to Watch For
Craig Kimbrel made his highly-anticipated debut on Thursday, locking down a save against the Braves in his first appearance as a Cub. Will he be used on back-to-back days going forward and how will he look? Ditto for the rest of the 'pen now that a new pecking order has been established.
The offense has been a bit sluggish of late, but there were signs of life during this Braves series, namely the scoring outbursts in the bookends of the series. Will a trip to GABP cure all offensive ills?
Contreras has been nuclear of late and it rubbed off on his replacement on Thursday, as Victor Caratini did his best WillCo impression with a huge two-run bomb that put the Cubs up 8-6 in a game that seemed like a victory snatched from the jaws of defeat.
Contreras and Báez are All-Star starters for the second consecutive year, with Báez becoming the first player ever to start at 2B one year and SS the next. Will any of their teammates join them? We'll find out on Sunday, June 30.
Will Hamels continue to make his case for punching a ticket to the All-Star Game with a strong outing on Friday?
Will the Cubs call up Robel Garcia amidst the media hype and fan onslaught, not to mention floundering performances from second basemen of late?
The Cubs are just 2-4 against the Reds so far this season — is this the series to turn that around?
Lots of home runs, I can feel it. Three days of 90-degree weather in Cincy equals longballs. Let's hope they're all for the visitors.