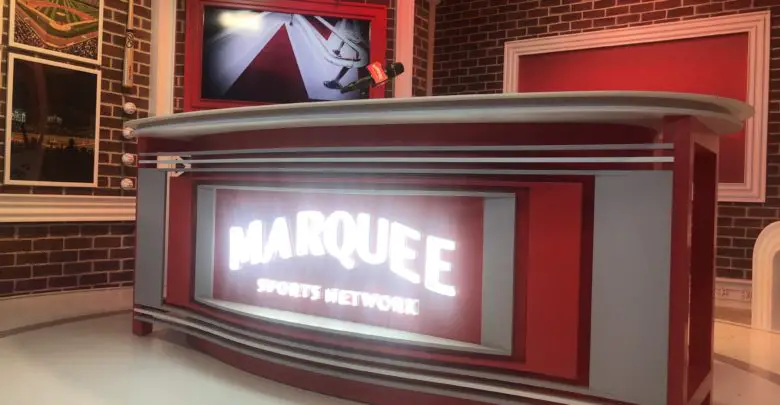 Cubs Say Deal Between Marquee, Comcast Could Come Soon as Talks Have 'Picked up Dramatically'
The Cubs are hoping to operate Wrigley Field at 20% capacity this season, which is only slightly less than their regional broadcast coverage for Marquee Sports Network. Okay, that's a bit of an exaggeration, but not having Comcast's Xfinity platform in the fold eliminates millions of potential viewers in Chicagoland and throughout the rest of the team's broad television territory.
Cubs president of business operations Crane Kenney provided 670 The Score's Dan Bernstein with an update on the negotiations between Marquee and Comcast during a Thursday appearance. Though this isn't much more than a redux of what we've heard several times before, there's more urgency now than ever to work something out.
"I would expect we do reach an agreement with Comcast, in particular, as we see the potential for some spring training games, potentially with the White Sox, coming even ahead of the July 23 or 24 Opening Day," Kenney said. "The pace has picked up, and we're optimistic we'll get something done soon."
Those comments are similar to the ones Kenney made during an online fan forum last month, when he said he was "very confident" a deal would be in place once baseball returned. The two sides were close to a deal before the shutdown, Kenney explained, so it was really just a matter of picking up where they left off.
Even so, the negotiations apparently got off to a late start and appear to have been stuck in neutral since well before March 12.
"You are starting to get to the point where you're not sure what Comcast is waiting for," Kenney said in late February. "But obviously, [we] keep working on it and look forward to getting them up before Opening Day of the regular season, for sure."
Based on anecdotal evidence, Comcast was probably waiting for the carriage fee to come down before engaging in earnest with Marquee. That willingness to wait things out may have come from a combination of the cable television industry as a whole, specifically the appetite for regional sports networks, and the financial health of Marquee co-owner Sinclair Broadcast Group.
Comcast is an absolute monster and can afford to lose some customers here and there, but they don't want to accelerate the exodus of subscribers due to cord-cutting and high prices. And since they're the parent company of NBC Sports Chicago, which still carries the Blackhawks, Bulls, and White Sox, they weren't in any hurry to reach an agreement with Marquee.
More than anything else, Comcast knows full well that the Cubs and Sinclair have a much greater need to consummate this partnership after footing the bill for Marquee's startup costs. Tom Ricketts said recently that the Cubs generate 70% of their revenue through gameday activities, a much higher figure than the average 39% claimed by the league. Even with allowances for Wrigley's robust crowds, Ricketts is tacitly admitting that TV revenue isn't nearly what it should be.
Speaking of which, Sinclair's earnings have gone in the tank as their heavy investment in regional sports networks results in financial hemorrhaging as sports remain on hold for the most part. A report from prior to the shutdown estimated that failing to land Comcast could lower Marquee's gross revenues by $100 million in the Chicago market alone, not exactly the kind of boat you can miss given current hardships.
Even if Marquee isn't able to secure as high a carriage fee as initially asked, the result will be a helluva lot better than not having Comcast on board at all. If nothing else, avoiding the potential loss of whatever goodwill fans have left is worth just about whatever it takes to get a deal done.
I've been skeptical in the past and initially believed an agreement wouldn't be reached until well into the regular season, but I think Kenney is on the mark this time around.