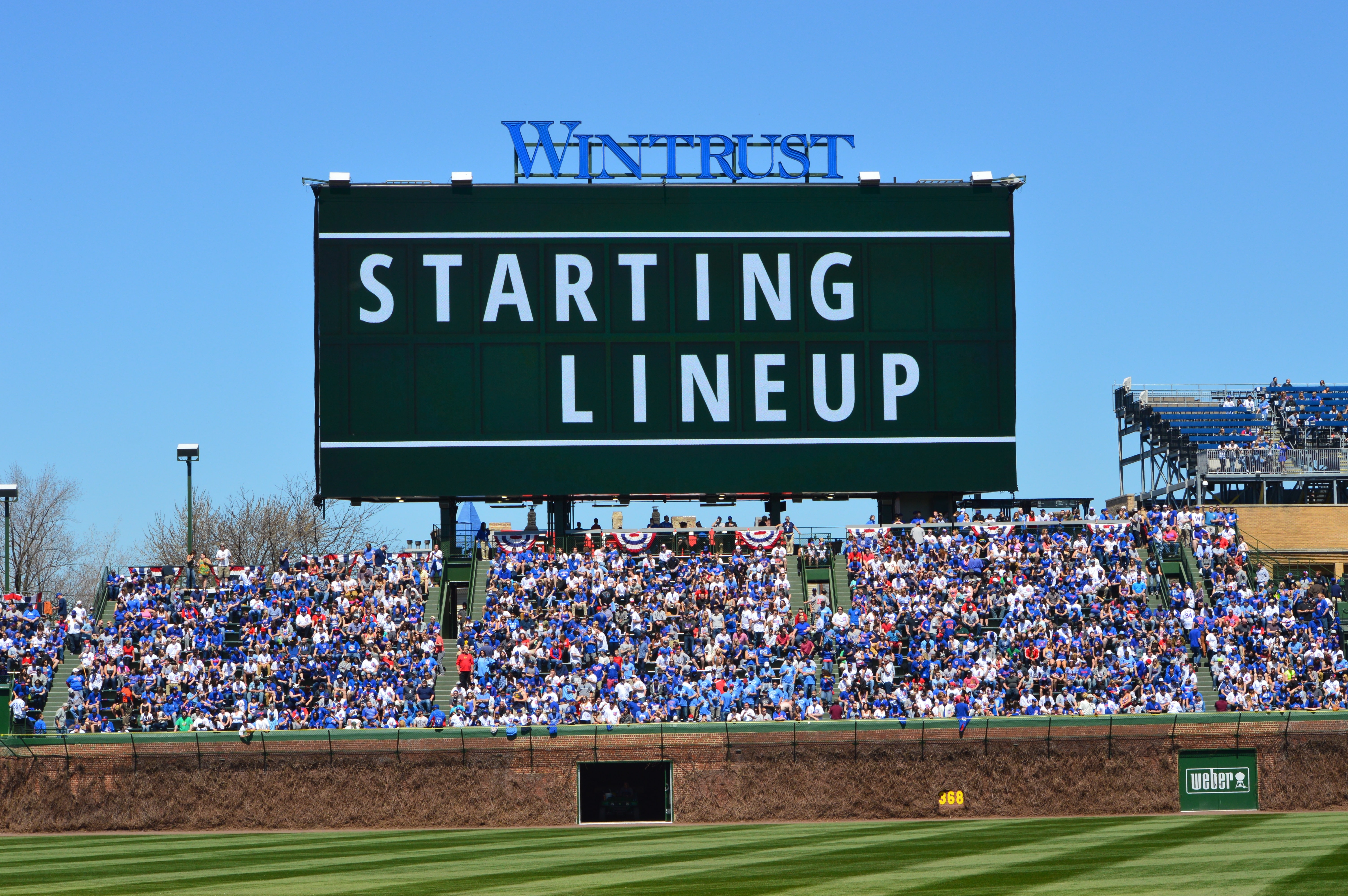 Chicago Cubs Lineup (07/05/20): Alec Mills and Tyler Chatwood Take Mound in Cubs' Second Intrasquad Game
In normal times, publishing a lineup can be a somewhat mundane task. Of course, these days we're in are anything but normal. Hence, our desire to publish the lineup for an intrasquad scrimmage. Based on where we've been, this lineup is a beautiful, bright light of encouragement that maybe, just maybe, we will see real live baseball again this year.
Taking the mound today will be Alec Mills and Tyler Chatwood in a preview of what is widely expected to be the Cubs' fourth and fifth starters to begin the season. The prevailing opinion just a few days ago was that Chatwood was likely to secure the fifth spot in the rotation with Mills coming out of the bullpen in long relief situations. That all changed when Jose Quintana cut his left thumb prior to reporting to Cubs Summer Camp.
Back on May 11, 2020, we welcomed Mills to The Rant, a live streaming show you can catch on the Cubs Insider YouTube, Facebook, and Twitter channels. In addition to his incredible hairdo, he shared that he actually grew up a Cubs fan and saw his first MLB game at Wrigley Field. There's a lot more in the interview so be sure to check it out.
Mills will be showcasing a curveball that is one of MLB's craziest pitches. His average curveball velocity is slower than 98.6% of righty pitchers in the league. Add that to a 90 MPH fastball, 81 MPH changeup, and a 78 MPH slider, and it's easy to see the upside Mills brings to the team.
The Cubs will reportedly play five innings today, with predetermined (but yet to be announced) relievers to follow Mills and Chatwood. Here are the lineups:
Wearing the home whites…

1B: Rizzo
2B: Kipnis
SS: Hoerner
3B: Descalso
LF: Miller
CF: Happ
RF: Souza
C: Phegley
SP: Chatwood

— Jordan Bastian (@MLBastian) July 5, 2020
Wearing the road blues…

1B: Caratini
2B: Bote
SS: Baez
3B: Bryant
LF: Schwarber
CF: Almora
RF: Heyward
C: Higgins
SP: Mills

— Jordan Bastian (@MLBastian) July 5, 2020