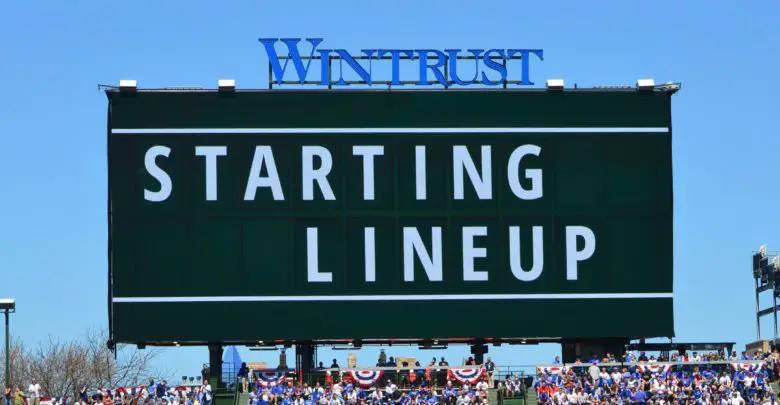 Chicago Cubs Lineup (7/31/20) – Bryant Leadoff, Kipnis 2B, Darvish Starting
The Cubs are back home Friday to take on the closest thing to a big league team Pirates GM Ben Cherington could assemble with owner Bob Nutting's money. Perhaps that means the Cubs can have a get-right game or three after that stinker Wednesday night.
Kris Bryant leads off at third as he looks to make good on the hard contact he's been making lately. Anthony Rizzo bats second at first, Javy Báez is at short, and Kyle Schwarber is in left. Willson Contreras is the DH, Jason Heyward is in right, Victor Caratini will catch, Jason Kipnis is at second, and Ian Happ is in center.
Yu Darvish was scheduled to start yesterday's washed-out game, so he is on the mound tonight for the second time this season. Not known for working quickly, the dynamic righty did Steve Trachsel proud last Saturday in Chicago as he took roughly five and a half hours to complete four innings. Or maybe it just felt that way.
Darvish noted last season that he may be better served to think less, throw more, don't let them know your 11th pitch and just use four. Hamilton tributes aside, perhaps he really should work on sticking to what's working early rather than cycling through his historically varied repertoire. But he obviously knows himself better than I know him, so that's his call.
Getting a few more calls should help as well, particularly after being judged by C(ertifiably)B(lind) Bucknor the first time out. Between the questionable umpiring and a woefully botched rundown by his infield, Darvish ended up having to throw more pitches under greater duress than he should have. Not that the Reds are going to give him any breaks.
The Cubs are facing righty Trevor Williams, against whom they scored a total of 20 runs on 26 hits (six homers) in three matchups last season. The big righty wasn't much better against other teams, posting a 5.38 ERA with just 6.98 K/9 that comes in part from getting really awful results on his slider. He picked up where he left off by giving up three runs over 3.2 innings to the Cardinals in his first start this season.
Williams has a really pedestrian arsenal anchored by a 91 mph fastball that he'll sink on occasion. The slider previously made up about 20% of his pitches, but he threw it nearly a third of the time against the Cards. After struggling to get much out of his fastball last season, and with the slider being a pretty bad pitch for him throughout his career, it appears as though Williams is throwing significantly more curves and changeups now.
Hitters from both sides have fared well against Williams, but lefties tagged him for a .952 OPS and .393 wOBA in 2019. And while he fared a little better against them on the road, he was worse against righties when he got away from PNC Park. Given the way the Cubs are mashing right now, this has all the markings of a very fun game for their offense.
First pitch is set for 7:10pm ET and can be seen on Marquee or heard on 670 The Score.
We're back home tonight against the Pirates!#WhereStoriesPlay pic.twitter.com/zyGsbFAyzi

— Chicago Cubs (@Cubs) July 31, 2020