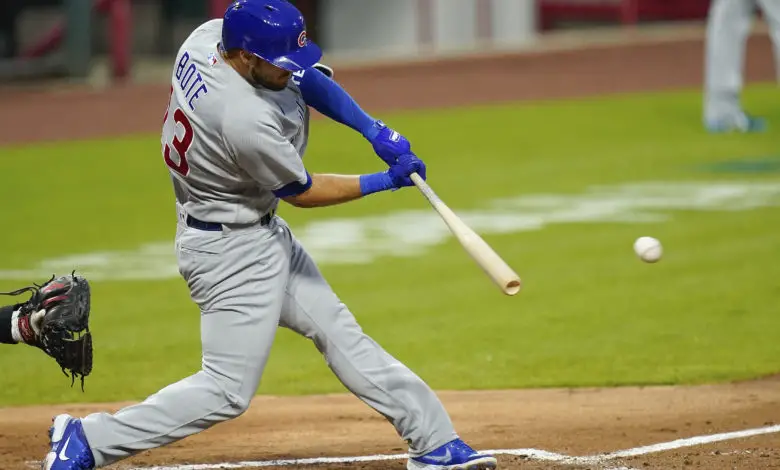 Cubs Stats to Monitor: David Bote's Plate Discipline Has Improved Dramatically
David Bote's impressive start might prompt discussions about Jason Heyward's playing time moving forward. Bote enters Tuesday's game against the Royals with a 163 wRC+ and .413 wOBA, a sharp contrast to Heyward's 44 wRC+ and .233 wOBA. It's easy to imagine Bote at third base, Kris Bryant in right field, and Heyward on the bench, particularly when the Cubs are facing a lefty.
Bote's fast offensive start can be partially attributed to greater plate discipline. The utility infielder swung at nearly 32% of pitches outside the strike zone in 2019, a slight uptick from 2018. But so far in the young 2020 season, Bote has swung at only 22% of pitches outside the zone.
Although it might seem as though the sample size is too small at this point, swing-rate metrics stabilize around 100 pitches. Bote had seen 97 pitches through Monday's win, so we have good reason to believe what we've seen so far could be the result of a sustainable adjustment.